Nominations
---
Luc St-Jacques, directeur des ventes Québec chez Manac inc. a le plaisir d'annoncer la nomination de Line Desgagné au poste de représentante des ventes pour le territoire Gaspésie-Côte-Nord.
Madame Desgagné a œuvré pendant une dizaine d'années en tant que représentante au développement des affaires chez un fabricant de semi-remorques spécialisées du Québec. Elle possède une bonne connaissance de l'industrie et maîtrise les impératifs et exigences des produits spécialisés.
Dans le cadre de ses nouvelles fonctions, madame Desgagné est responsable des opérations commerciales ainsi que du développement des affaires sur le territoire Gaspésie-Côte-Nord. Elle est rattachée au bureau de ventes de Rivière-du-Loup.
Source: Manac inc.
---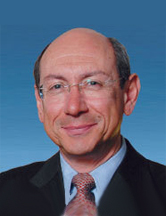 Kurion, Inc. annonçait récemment la nomination de Aris S. Candris à son conseil d'administration. Monsieur Candris est le quatrième administrateur externe à rejoindre le conseil d'administration de la société au cours des deux derniers mois.
Monsieur Candris a passé plus de 35 ans chez Westinghouse Electric Co., plus récemment en qualité de président et chef de la direction, jusqu'à sa retraite en mars 2012. Ses rôles précédents chez Westinghouse ont inclus celui de vice-président directeur des unités commerciales du combustible et des services nucléaires. Il est titulaire d'un doctorat et d'une maîtrise de science en génie nucléaire de la Carnegie Mellon University et d'une licence de lettres de la Transylvania University. Il siège également aux conseils d'administration de NiSource, du Nuclear Energy Institute, de la World Nuclear Association, et de l'Allegheny Conference on Community Development de Pittsburgh. Par ailleurs, il est membre du conseil des fiduciaires de Carnegie Mellon University, de la Transylvania University, et du Pittsburgh Cultural Trust. Enfin, il siège au sein du conseil consultatif du Carnegie Institute of Technology
Source: Kurion, Inc.
Appointments
---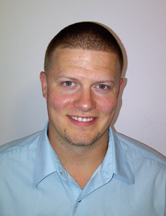 Justin Edwards joins Husqvarna as the district manager for Ontario, excluding Ottawa. He will be handling both construction and stone industy accounts.
Mr. Edwards has 5 years of construction field-related experience. He was previously an account manager for Canada's largest manufacturer of diamond and specialty products. He will be a great addition to the team!
---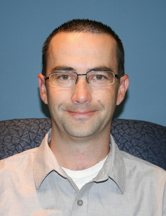 Automatic Lubrication Systems specialist FLO Components Ltd. is pleased to announce the appointment of Marc Savage as territory sales manager – Sudbury, as it continues to expand its resources to better serve mining, construction, road building, aggregate and trucking companies in the Nickel Belt.
Commenting on the new appointment, Steve Matheson, Sales Manager of FLO Components said: "We are delighted to have Mark join our team. After many years in the industry, FLO has a well established reputation for providing timely and reliable technical support. Marc's proven track record for critical thinking and problem solving as well as his highly organized and dedicated work ethic and positive attitude, makes him uniquely suited for providing the kind of technical and sales support our customers have come to expect. Marc will work with our key partners in the industry developing lubrication solutions that take away their equipment breakdown-related pain and increase machine uptime and profitability."
A resident and native of Sudbury, Mr. Savage studied Business Administration at Cambrian College. His previous experience over the last 15 years includes various Finance, Management and Sales positions in the finance and automotive industries in Sudbury. Marc Savage is looking forward to providing local availability of technical support to our customers while helping "Meet their Needs Better"!
Source: FLO Components Ltd.