Tekla Gives Professional BIM Application for Everyone in Construction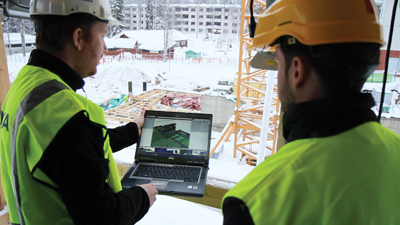 To make an impact on the construction industry, 3D modeling software provider Tekla is launching a new advanced application for building information model-based project communication and cooperation. Tekla BIMsight is ready for everyone in the industry to download and share over the Internet for free. Now contractors, designers, architects, MEP detailers and fabricators can combine their models, check for clashes, and collaborate using new and unique BIM software.
Tekla BIMsight is a new collaboration tool that lets construction industry professionals step into the BIM (Building Information Modeling) process for free. This software application makes it easy to combine and understand 3D models created by different AEC disciplines with different software, to interpret the design intent, check for clashes, and comment and mark changes. Tekla BIMsight presents a centralized way to maintain and communicate shared construction information: project participants can see the big picture as well as every important detail in the same, illustrative and easy-to-grasp 3D model. Tekla BIMsight can be used throughout the workflow of construction, from the design phase of the building to its erection and site management.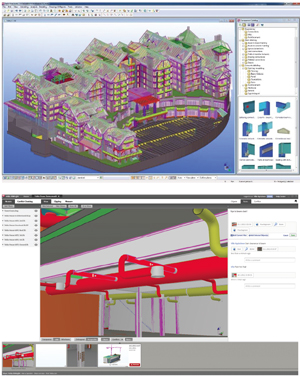 "Tekla's mission is to drive the evolution to digital information modeling, multiplying our customers' potential to think and achieve big in their projects and businesses," explains Tekla executive vice president Risto Räty. "Understanding BIM as a centralized process rather than 'just a model' requires cooperation and goodwill between the construction disciplines. This is exactly what we want to achieve with the new Tekla BIMsight software, and our part of the goodwill is to distribute it for free for the whole industry to easily take into use."
Tekla BIMsight has been described as "the missing link" BIM software application because it enables accurate and effective 3D building information model-based project collaboration and management for everyone in the industry. BIM-based way of working supports the modern requirements of sustainability and green building, for example, by optimizing prefabrication and site management and enabling a paperless process. Accurate, model-based communication enables better constructability through finding, reacting to and correcting possible design errors early before on-site construction.
All this motivates people working in engineering and construction to centralize their data and to make requests for information accurately and efficiently through one shared application that presents the combined model of a whole construction project from every possible angle.
Tekla BIMsight software is ready to download for free. Video tutorials and an online user community make it easy for anyone to get started visualizing and communicating with building information models. At the moment, Tekla BIMsight is only available in English.
Source: Tekla Corporation