Nominations
L'équipe commerciale d'Uniquip grandit encore! David Latour, directeur national des ventes d'Uniquip Canada, est heureux d'annoncer la venue d'un nouveau représentant pour l'équipe de vente.
Carl Devost a travaillé en tant que représentant et directeur des ventes près de six ans chez R.P.M. Tech ainsi que chez Équipement SMS. Il devient donc une addition solide à l'équipe de vente d'Uniquip. Monsieur Devost s'occupera des clients du Nord-Ouest du Québec et de l'Est de l'Ontario.
Source: Uniquip Canada
---
Sylvain Auger, directeur de Top Lift Enterprises Inc. à Montréal, est heureux d'annoncer l'embauche de Mario Bergeron en tant que conseiller aux pièces.
Comptant plusieurs années d'expérience dans le domaine du recyclage et du démantèlement de machinerie, monsieur Bergeron saura vous assister dans l'entretien et le remplacement de pièces sur votre machinerie et ce, pour plusieurs marques connues distribuées par Top Lift Enterprises, Inc. telles que Terex, Link-Belt, Fantuzzi et les produits Mi-Jack.
Source : Top Lift Enterprises, Inc.,
514-335-2953
---
Socially and Environmentally Responsible Aggregate (SERA) accueille Thomas Mueller, president & chef de la direction du Conseil du bâtiment durable du Canada, en tant que membre de ses fondateurs.
SERA (qui peut se traduire par Gestion des agrégats en respect de la société et de l'environnement), vise à élaborer des normes mondiales d'application volontaire pour la certification de l'approvisionnement éthique en sable, pierres et gravier.
Source: Socially and Environmentally Responsible Aggregate (SERA)
Appointments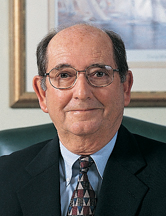 Deister Machine Company, Inc., is proud to announce that co-owner & chairman Irwin F. Deister, Jr., has recently celebrated 60 years of service to the family-owned company.
Irwin F. Deister, Jr., chairman, and E. Mark Deister, president, represent the family's third generation at the company's helm. Irwin and Mark act as co-chief executive officers, each owning 50% of the shares, and together forming the board of directors. Their grandfather, Emil Deister, who designed and built one of the first ore separating tables, founded the company in 1912 and began operations in a 510 m2 plant in Fort Wayne, Indiana. The original plant is still in use amidst a total operation that today spans more than 32,500 m2 within its four factory facilities.
Before starting full time with the company in 1951, Irwin Deister attended the University of Michigan, where after completing two years in the Engineering School, he transferred to the Liberal Arts Department and received his Bachelor's Degree in 1951. He is also a veteran of the U.S. Army.
Source: Deister Machine Company, Inc.
---
Luigi (Lou) Bruno has joined AECOM as vice president of its Minerals and Metals practice within the firm's North America mining business. In this capacity, Bruno leads the strategy and development of AECOM's minerals and metals practice and coordinates major pursuits and client relationships across various businesses in the United States and Canada.
Mr. Bruno is an expert with more than 25 years of engineering and management experience in the minerals and metals sector and has held key roles on projects for major mining customers worldwide. He will apply his strong strategic, business development and operations management skills to help build AECOM's project delivery business. As a bulk solids handling specialist, Mr. Bruno supports the firm's strategy of targeting enabling infrastructure for bulk commodities such as iron ore, coal, potash and base metals.
Source: AECOM
---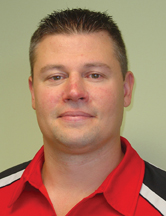 One more player for Uniquip's Team! David Latour, National sales manager at Uniquip Canada, is happy to announce the hiring of a new sales representative aboard his sales team.
Tom Marchewka, who has a varied experience, has been a representative in the automotive industry with El-Met Inc. as well as in the transportation industry. More recently, he has worked in the recreational industry and has since been looking for new challenges, enthusiastically agreeing to join the Uniquip team. He will look after our customers in Ontario.
Source: Uniquip Canada
---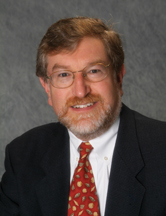 Brokk AB announces the appointment of Peter Bigwood as vice president, Sales and Marketing at its North American subsidiary, Brokk Inc. In his new position, he is responsible for growing the sales of Brokk's world-leading robotic demolition machines in the U.S. and Canada.
Mr. Bigwood brings to Brokk more than 25 years of industry and leadership experience. For 16 years, he served as president of Atlas Copco Construction Tools, LLC, followed by a brief stint as president of Flip Screen USA, where he established a U.S. sales office.
Source: Brokk AB