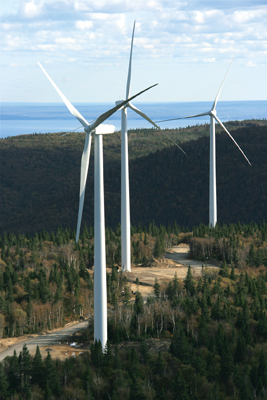 Eastern Canada's Construction Leader
Doubles Work, Quantity and Benefits
with BID2WIN Estimating & Bidding
With over 45 years of experience in construction and project management, Pomerleau Inc. is a leader in Quebec's construction industry, distinguishing itself from competitors in infrastructure and civil works, as well as the commercial, institutional and industrial sectors.
The quality of Pomerleau's construction is well-renowned, thanks to the company's constant innovation in work methods and efficiency in meeting client expectations, budget and schedules. As a large company—Pomerleau employs close to 1,500 people in five locations throughout Eastern Canada—a key contributor to staying on schedule and under budget is a top of the line estimating and bidding solution from BID2WIN Software.
Francis Beaujault, chief estimator of the Heavy Civil Works Department at Pomerleau, has been with the company since 2002. At that time, Pomerleau was using another software to manage their estimating and bidding, but the software was not meeting the company requirements and that led Pomerleau to search for a more robust solution that would better meet their needs. Pomerleau made the transition to BID2WIN Estimating & Bidding in 2005, as Mr. Beaujault took lead of the estimating team.
Built from the ground up using Microsoft's most advanced development tools to run on Microsoft's largest, fastest database, BID2WIN was designed to look and feel like a familiar Microsoft application. Despite its power and feature-rich functionality, the solution is easy to install and intuitive to learn, so Mr. Beaujault's estimating team was able to get up and running right away.
"We won the very first bid that we tendered with BID2WIN—it was a good start," says Beaujault. "BID2WIN does exactly what we need, we can easily work with it and it gives us the opportunity to explain to our board what is in each bid with clear figures."
BID2WIN's centralized resources have allowed Pomerleau to work more efficiently, utilizing reusable task and item templates for repetitive work, and standardizing the estimating and bidding process across the enterprise.
"Our company is constantly growing, and our civil department specifically has more than doubled its work quantity and benefits since purchasing BID2WIN," Francis Beaujault explains. "We recently won a complex overpass above the main Montreal-Quebec railway," he continues. "The job consisted in the construction of the bridge itself, plus the connection to the existing city roads. The main difficulty of this job was the poor soil conditions and the fact that we had to do some soil consolidation before we started. We used the comparison method in BID2WIN and were able to understand that this was the key to this part of the job. We decided to do the soil consolidation ourselves, and won the job with this decision."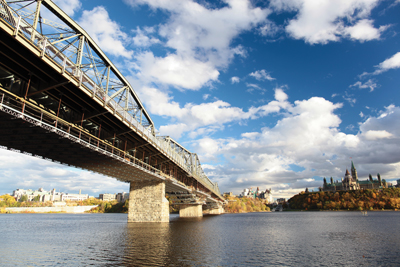 As a valued partner, Pomerleau enjoys access to BID2WIN Software's renowned 24-7 technical support, although Mr. Beaujault explains that thanks to the software's ease of use, there's not much to report in that area.
"BID2WIN Software's staff is very good—available, friendly and competent. We always get in touch in less than 2 minutes and our problems are always addressed quickly and efficiently."
Selected among the 50 first best managed Canadian companies, Pomerleau Inc. has been the recipient of awards and prizes for several projects, including the Canadian Institute of Steel Construction's Honourable Steel Design Award.
BID2WIN Software is a leading provider of Windows-based cost estimating, bidding, field tracking and dispatching solutions, which can stand alone, or integrate together seamlessly to give construction professionals real-time control over their job details and overall profitability.
Source: BID2WIN Software