Nominations
---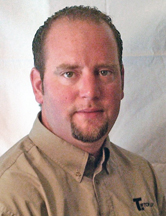 Top Lift Entreprises est heureuse d'annoncer la nomination de Jonathan Duclos à titre de gérant des pièces, au sein de sa nouvelle équipe de Sherbrooke.
Possédant 17 ans d'expérience en tant que conseiller aux pièces et une solide connaissance du domaine de l'excavation, monsieur Duclos saura combler les attentes de tous les utilisateurs de machinerie de la région de l'Estrie.
---
C'est avec beaucoup de fierté que Top Lift Entreprises accueille Yvon Roy à titre de gérant de service, à sa nouvelle succursale de Sherbrooke.
Fort de ses 18 années d'expérience dans le domaine de la machinerie lourde à titre de gérant de Service et de directeur de succursale, monsieur Roy saura satisfaire la clientèle de la région Sherbrookoise en assurant un service courtois et efficace.
---
C'C'est avec plaisir que Tigercat Industries Inc. annonce que Yannick Lapointe s'est joint à son équipe en tant que directeur régional pour l'État du Maine, aux États-Unis, la province de Québec, ainsi que les autres régions francophones.
Yannick Lapointe possède une forte expérience technique dans les industries de la construction et la foresterie. Auparavant, il était directeur de succursale pour Strongco Equipment à Boucherville, au Québec. Il a également occupé différents postes auprès de manufacturiers d'équipements forestiers dont : Pierce Pacific et Denharco.
Source: Tigercat Industries Inc.
Appointments
---
Duane Wilder, president of Liebherr Construction Equipment Co. is pleased to announce that Michael Balella had joined the company in the newly created position of manager – Parts Marketing.
This new role will work closely with the Liebherr dealer organization to further enhance opportunities to increase sales and improve customer service for aftermarket repair parts. Mr. Balella will coordinate parts pricing on competitive items and add additional product offerings to support Liebherr's market presence in the United States as a manufacturer of premier quality, heavy-duty construction equipment.
"We conducted a national search to find someone that met our requirement for experience from both the manufacturer and customer perspective. Mike's background in market development and parts sales with a competitor who is an international manufacturer coupled with his earlier rental and small contractor experience well prepare him for this new role," Mr. Wilder stated.
Bob Bollinger, Parts manager will continue in his present role with responsibility for inventory levels and order fulfillment, both report to Mr. Wilder.
---
Terex Utilities has named Jim Lohan as its new vice president of sales and marketing. In this role, Mr. Lohan will have overall responsibility for the Sales and Marketing teams, along with key supporting functions.
"Jim Lohan joins Terex with an impressive record of sales and marketing experience in various industries including professional irrigation systems, technology and financial services, as well as technology featuring facility system solutions," said Don Anderson, Terex Utilities vice president and general manager. "He has extensive experience in developing strategic marketing plans and focusing on product development initiatives."
"I am excited to be part of the Terex team and am looking forward to meeting and working with our customers while adding value to the company's great staff of Team Members wherever and whenever I can," said Jim Lohan.
Before joining Terex, Mr. Lohan was a director of sales at The Toro Company and also held positions at Honeywell Corporation and General Electric.
Mr. Lohan will be based at the Terex Utilities facilities in Watertown, South Dakota.
Source: Terex Corporation