Nominations
---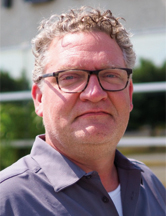 Rototilt annonçait récemment la venue de Jeremy Lindsay au sein de son équipe nord-américaine. Il rejoint le groupe de direction en tant que directeur des ventes et du marketing.
Monsieur Lindsay a passé les 16 dernières années à vendre des machines et des outils dans l'industrie de la construction. Au cours de sa carrière, il a occupé le poste de directeur des ventes et du marketing chez Liebherr Canada, ainsi que des postes de directeur régional à la fois chez Takeuchi US et Genesis Attachments. Il apporte à Rototilt, une vaste expérience ayant développé de nombreuses relations au sein des canaux des équipementiers et des concessionnaires.
Jeremy Lindsay apporte également à son travail une énergie et un enthousiasme qui lui serviront bien à la tête du groupe de vente de Rototilt, en pleine croissance.
Source: Rototilt Group AB
---
Vacuworx annonçait récemment la venue de Charlie Cunningham en tant que directeur principal des ventes. Il apporte plus de 2 décennies d'expérience notamment chez Astec Industries, Inc. où il était vice-président des ventes chez Astec Underground et GEFCO.
Ses responsabilités chez Vacuworx consistent à assurer la gestion et les stratégies de l'équipe de vente nord-américaine, tout en créant de nouveaux partenariats de distribution pour soutenir la manutention des matériaux dans les oléoducs et gazoducs, les infrastructures de services publics, les autoroutes et le transport et les marchés de la rénovation du béton.
Source: Vacuworx
---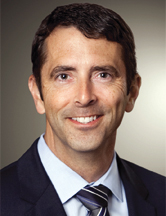 Deere & Company annonçait récemment que son conseil d'administration a élu John Stone en tant que président de la Division d'équipement de construction et de foresterie mondiale et Groupe moteurs. Il sera responsable de la gestion et du rendement globaux des opérations de construction et de foresterie de l'entreprise à l'échelle mondiale et du succès de Wirtgen sur le long terme. Il sera également chargé des activités entourant les moteurs, les transmissions ainsi que les composants électroniques.
Monsieur Stone, qui s'est joint à l'entreprise en 2002, était en charge de la gamme des produits de tracteurs utilitaires de l'entreprise à l'échelle mondiale ainsi que de la stratégie d'entreprise. Depuis 2016, il a été premier vice-président, Groupe de solutions intelligentes. Dans cette fonction, il a mené les efforts très fructueux de l'entreprise pour développer des technologies de précision qui procurent valeur et productivité aux clients. John Stone a largement contribué à l'ouverture de John Deere Labs, une unité de recherche située à San Francisco, en Californie, spécialisée dans les technologies de pointe telles que l'apprentissage machine et la robotique. Encore sous sa direction, John Deere a fait l'acquisition de Blue River Technology en 2017, une entreprise qui met au point des technologies de vision par ordinateur et d'apprentissage de la machine pour l'agriculture.
Source: Deere & Company
Appointments
---
Stertil-Koni recently announced that Carl Boyer has been named Midwest regional sales manager.
In his new post, Mr. Boyer brings nearly 3 decades of client-focused sales management, business development and customer service experience to this key Stertil-Koni role.
Carl Boyer will manage a territory that includes Illinois, Ohio, Indiana, Kentucky, Michigan and parts of Wisconsin – supporting Stertil-Koni's exclusive distributor network serving these states.
Most recently, he served as shop equipment specialist at Stertil-Koni, where he focused on the expansion of the company's product line and customer base in the heavy-duty equipment field. He was responsible for product sourcing, sales, new business development and managing relationships with customers.
"Carl is a seasoned pro in the heavy-duty vehicle lifting industry and has a deep understanding of both the product line and the needs of our end-users – coupled with extensive experience in working with a dedicated distributor base. He fully embraces our focus on delivering exceptional customer service and we look forward to him contributing to expanding sales in his territory and making a key contribution to our results," stated Dr. Jean DellAmore, president of Stertil-Koni USA.
Source: Stertil-Koni
---
Takeuchi-US has hired Jeff Stewart as vice president and general manager, effective immediately. In the newly created role at the company, he will oversee parts, service, IT, facilities and non-machine related warehouse operations.
While Mr. Stewart is a new hire, he has previously been employed in various roles with Takeuchi, spending 13 years with the organization. Most recently, he held various roles at Alimak Hek Group in Webster, Texas, including vice president of the after sales division and national service manager. He had been at Alimak for 7 years.
The position is among a myriad of changes and new hires in the product support area, including Rick MacLeish who recently joined Takeuchi as national parts manager. These changes are an effort not only to bolster the department, but also to focus on improving support for customers and dealers.
Additionally, this is in response to record sales in 2017, where there were increases in all areas of the business and business segments.
Source: Takeuchi-US
---
Supreme Manufacturing is pleased to announce its recent hire of Elliot Archibald, who joins as vice president of sales and marketing.
Mr. Archibald is a 3rd-generation member of the aggregates and mining industry and joins Supreme by way of the company's relationship with Q4 Impact Group, a renowned consulting and communications firm in the industry, where he previously oversaw new business development.
Supreme Manufacturing specializes in green and efficient deep mining floating clamshell dredges, rock barges, conveyors, processing equipment and professional services. The company provides solutions for customers to utilize valuable resources in an economical manner so no profits are left behind. Headquartered in Stonebor, Pennsylvania, Supreme Manufacturing has been providing solutions to operations for over 28 years.
Source: Supreme Manufacturing Inc.