A Year After the Initial Launch, the Product Line Is Complete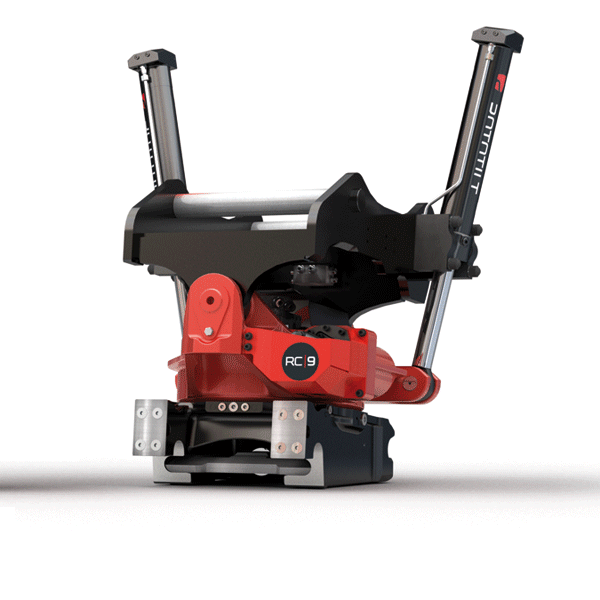 It has been a year since Rototilt launched its new Rototilt Control product line, which has been positively received by the market. Now, Rototilt can announce that the product line is complete, as the 2 smallest tiltrotators receive their successors in the RC series.
The company has now launched sales of all the tiltrotators in the RC Tiltrotators product line. The last to be released are the RC1 and RC2 compact tiltrotators. This means that excavators weighing from 1.5 to 43 t can now use the products that make up the Rototilt Control product line. According to Rototilt, compact tiltrotators have increased in popularity in recent years and have become bestsellers in a small format.
In contrast to the previous R series, the SecureLock safety lock and the ILS central lubrication system are included as standard with RC1 and RC2. Another piece of good news is that these models also come with all the benefits of the RC System control system. This means that users can use RC Connect for remote support as well as Rototilt's own new RC Joysticks.
The fact that all tiltrotators in the RC series have the SecureLock safety lock as standard means that the entire chain now satisfies the requirements according to the new EN474 standard. This is something that has been a priority throughout the project, according to Rototilt's lead engineer, Niklas Bjuhr.
Rototilt Control is a new product line from Rototilt comprising a completely new tiltrotator series, a control system, joysticks and an app for remote support. When developing the products within Rototilt Control, the focus has been on 3 areas in particular: operating experience, energy efficiency and precision. All the tiltrotators in Rototilt's range are now available in the RC series, and are also known as RC Tiltrotators.
Source: Rototilt