Nominations
---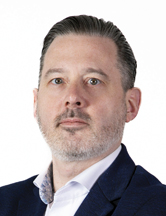 La Compagnie Électrique Lion annonçait récemment la nomination de Nicolas Brunet au poste de président. Dans son nouveau rôle élargi, Nicolas travaillera aux côtés de Marc Bédard, fondateur de Lion, sur l'élaboration et l'exécution de tous les aspects stratégiques de l'entreprise, avec un focus sur l'accélération des ventes aux États-Unis et au Canada, et supervisera les opérations commerciales de la société.
Richard Coulombe, qui a occupé le poste de vice-président sénior, Initiatives stratégiques depuis novembre 2021, occupera désormais le rôle de chef de la direction financière. Précédemment, Il supervisait l'exécution des projets d'immobilisation clés de la société, notamment l'établissement de l'usine de production de véhicules à Joliet, dans l'Illinois, et l'usine de batteries à Mirabel, au Québec. Monsieur Coulombe compte plus de 25 ans d'expérience dans des postes de direction financière, principalement auprès d'entreprises manufacturières, incluant le poste de vice-président, Finance chez Bombardier Transports.
Source: La Compagnie Électrique Lion
---
Propulsion Québec, annonçait récemment la nomination de Michelle LLambías Meunier au poste de présidente-directrice générale de l'organisation. Cette nomination stratégique marque une nouvelle étape dans l'évolution de la grappe industrielle des transports électriques et intelligents (TEI) en tant que catalyseur de l'innovation et du développement durable dans le secteur des transports au Québec.
«Je suis honorée de prendre la direction de Propulsion Québec. L'ADN de notre grappe réside dans la mobilisation constante de l'écosystème des transports électriques et intelligents autour d'une vision et d'initiatives communes, un atout distinctif du Québec. Le secteur stratégique des TEI et les solutions disponibles émergent et évoluent rapidement. Nous devons poursuivre nos efforts de mise en place des conditions gagnantes pour atteindre nos objectifs de décarbonation des transports, en optimisant notre énergie et en contribuant à l'économie du Québec. Mon engagement : porter la voix de nos membres auprès des parties prenantes et contribuer à faire croître l'industrie», déclarait madame LLambías Meunier.
Au cours de sa carrière, Michelle LLambías Meunier a contribué de manière significative à la croissance et à la pérennité de plusieurs organisations. Elle pourra mettre à profit sa connaissance du secteur des transports électriques et intelligents acquise depuis plusieurs mois alors qu'elle occupait le poste de vice-présidente Opérations au sein de la grappe. Elle était auparavant vice-présidente affaires publiques et relations gouvernementales chez SYRUS cabinet-conseil. Michelle LLambías Meunier a également évolué pendant 8 ans à la Chambre de commerce du Montréal métropolitain, notamment à titre de vice-présidente des affaires publiques et corporatives.
Source: Propulsion Québec
---
Bentley Systems, Incorporated, l'éditeur de logiciels d'ingénierie dédiés aux infrastructures, annonçait récemment la nomination de Kristin Fallon au poste de directrice du marketing. Elle était auparavant responsable mondiale de la marque et du marketing numérique au sein de GE HealthCare, un créateur de technologies et éditeur de logiciels médicaux.
Madame Fallon y a dirigé la refonte de la marque de l'entreprise dans le cadre de sa séparation de GE, tâche pour laquelle elle a été nommée Communicatrice de l'année par l'Association of National Advertisers. Avant d'entrer chez GE, elle a consacré 10 ans à l'aide internationale sur des projets en Asie et en Afrique. Kristin Fallon est également membre du conseil d'administration du Center for Social Value Creation de l'université, ainsi que de l'International Advertising Association.
Madame Fallon succède à Chris Bradshaw, qui occupe désormais le nouveau poste de directeur de la durabilité, qui vise à regrouper les initiatives liées à la durabilité et à l'éducation, avec pour objectif de permettre aux utilisateurs de Bentley d'atteindre leurs propres objectifs en matière de développement durable, tout en veillant à ce que les ingénieurs de demain disposent des outils et des connaissances nécessaires pour réussir.
Source: Bentley Systems, Incorporated
Appointments
---
TRP International, a manufacturer of axle components for light- to medium-duty trailers in North America, recently announced the appointment of Ted Saltzman as vice president of sales to lead the company's new business development efforts. This move signals TRP's strategic intent to venture aggressively into the heavy-duty trailer segment while also maintaining its renowned service standards for its existing clientele, including axle manufacturers, boat trailer manufacturers, open and enclosed trailer manufacturers, agricultural implement manufacturers, specialty vehicle manufacturers and aftermarket component distributors.
"Ted's presence will invigorate our existing efforts and accelerate our ability to meet our strategic objectives. While we have established ourselves as leaders in the light- to medium-duty axle component space, we also see immense potential in marketing those products to the heavy-duty sector. Ted's considerable industry experience and commitment to client engagement, paired with our comprehensive and ever-expanding product suite, lays the foundation for a transformative journey ahead," said Chris Mileger, president of TRP.
TRP is renowned for its depth and breadth of offering in the hub, drum, brake, spindle and leaf spring components for the light- and medium-duty axle space. Its considerable expertise enables TRP to serve the largest axle OEMs in the country, along with trailer manufacturers and the trailer aftermarket distribution channel.
Prior to joining TRP, Ted Saltzman held executive sales positions with Hubbard-Hall, a manufacturer of metal finishing chemicals, and Optronics International, a vehicle lighting manufacturer. Over his career, he has been professionally involved in the Motor & Equipment Manufacturers Association, the Truck Trailer Manufacturers Association and the Intermodal Association of North America.
Source: TRP International, LLC
---
JLG Industries, Inc., an Oshkosh Corporation business and manufacturer of mobile elevating work platforms and telehandlers, recently announced the retirement of Frank Nerenhausen, executive vice president of Oshkosh Corporation and president of its Access segment. Mahesh Narang succeeded Mr. Nerenhausen who will serve as an advisor to the company through August 2024.
Mr. Narang is an accomplished global executive. Most recently he served as vice president and president of Components at Cummins Inc., where he developed the strategic direction and led all operational aspects of the Components business. He holds a Bachelor's degree in Engineering from the University of Mumbai, India, as well as Master of Business Administration and Master of Engineering Management degrees from Northwestern University.
Tim Morris, who has been with JLG since 1992, has been appointed chief commercial officer for JLG Americas. He will be responsible for overseeing all JLG whole goods and aftermarket commercial business initiatives in the Americas region.
Source: JLG Industries, Inc.
---

Terex Corporation recently announced that John L. Garrison, Jr. is retiring as chairman and CEO and a member of the board of directors, effective January 1, 2024. Mr. Garrison will be succeeded by Simon Meester, current president Terex Aerial Work Platforms, as the company's president and CEO. Mr. Meester will also join the company's board. John L. Garrison will work closely throughout the remainder of 2023 with Simon Meester to ensure a seamless and orderly transition of responsibilities.
Joshua Gross, current Genie vice president of Global Strategy and Product Management, will be promoted to president Genie. Mr. Garrison will continue as a consultant for Terex after January 1, 2024 through June 30, 2024.
David Sachs, currently lead independent director of the Terex Board will become non-executive chairman of the board effective January 1, 2024.
"Leading Terex has been the highlight of my career. Without a doubt, our success and achievements have been driven by our dedicated, engaged team members who live our Terex Way Values and Zero Harm Safety culture each and every day. Terex is in as strong a position as it has ever been in and now is the right time to begin the transition to Terex's next leader. I have had the privilege of working closely with Simon for a number of years and he has proven to be a global, strategic thinker with a natural ability to lead teams and drive results. I have great confidence that he is the right leader for Terex as the Company focuses on delivering long-term value for its stakeholders," said John L. Garrison, Jr.
Source: Terex Corporation
---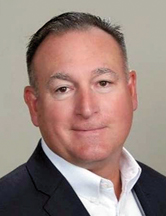 ELGi North America, a subsidiary of ELGi Equipments Limited, an air compressor manufacturer, recently announced the appointment of Brian Pahl as its new president. This strategic move aligns with ELGi Equipments' global goal to become one of the top 3 air compressor manufacturers worldwide within the next decade. As North America becomes a central focus in this ambitious journey, Mr. Pahl's leadership will be key in reaching this milestone.
"I'm incredibly excited to join the dynamic team at ELGi North America, especially at a time when the company is gearing up for significant growth and transformation," said Brian Pahl. "I look forward to leveraging my experiences to drive innovation, operational excellence and sustainable growth, all in support of ELGi's global objective."
Mr. Pahl brings an impressive professional background to ELGi. With an MBA degree from the University of Findlay in Ohio, he most recently served as the president of North America at Pfeiffer Vacuum. Before that, he occupied several strategic, commercial and operational leadership roles at well-known firms including Denios and Mann & Hummel.
Source: ELGi North America
---
Cummins Inc. recently announced several changes to the Cummins Leadership Team. These appointments are effective January 1, 2024.
Srikanth Padmanabhan, currently vice president and president, Engine Business – will take on the newly created role of executive vice president and president, Operations. In this role, he will lead important work that will define and drive improvements in how we operate as a company through the energy transition, while leading critical areas of Cummins' business operations and regions, as well as ensuring the success of the company's operational priorities. All Cummins Business Segments will continue reporting to Jennifer Rumsey, chair and CEO, Cummins Inc., in this new structure.
Brett Merritt – currently vice president of On-Highway Engine Business and Strategic Customer Relations – will assume the role of vice president and president – Engine Business, succeeding Mr. Padmanabhan when he takes his new role. Mr. Merritt has spent more than 25 years in the automotive and commercial vehicle industry and more than 14 at Cummins – the past 11 spent leading and growing the On-highway business from 800,000 engines in 2012 to 1.2 million last year.
Bonnie Fetch – currently vice president of Global Supply Chain – will assume the role of vice president and president – Distribution Business, succeeding Tony Satterthwaite, who has been serving as the Distribution Leader since September. Ms. Fetch, who previously led supply chain for DBU, has led the Cummins global supply chain and manufacturing organization, including Cummins' New and Recon Parts business, since early 2022, where she led her team in navigating the many complex supply chain challenges as well as improving operational and functional performance.
Prior to Cummins, Bonnie Fetch spent 20 years at Caterpillar, where she held a broad range of leadership roles in general management, supply chain and human resources, including leading Caterpillar's global aftermarket parts distribution organization where she enabled new capabilities, improved cost structure and reached record sales.
Source: Cummins Inc.