PMC Attachment Wins Gold Medal from EcoVadis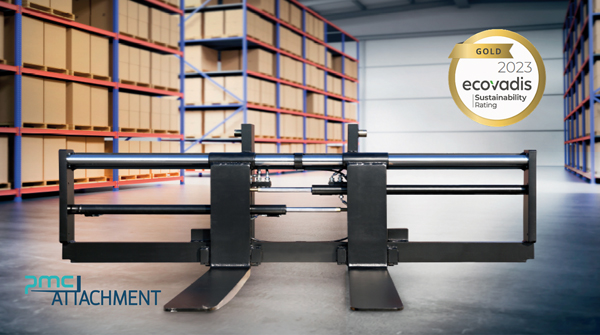 PMC Attachment has recently achieved a significant milestone by obtaining a gold medal for sustainability from EcoVadis. PMC Attachment was evaluated based on criteria relating to environment, ethics, sustainable procurement, as well as labor and human rights.
This prestigious accolade highlights PMC Attachment's commitment to their sustainability performance. It serves as a testament to their ongoing sustainability efforts and is now part of the elite 5% of companies in EcoVadis' network that have attained the levels of sustainability required for a gold medal.
"We are immensely proud that our development work has resulted in this outcome. To be awarded gold status by EcoVadis means that we will be able to strengthen our position as a sustainable alternative for our customers and demonstrates that there is an attractive employer behind our brand," said Per Idsäter, CEO of PMC Attachment. 
EcoVadis is a leading sustainability rating platform that evaluates companies across various industry sectors worldwide. Its comprehensive assessments measure a company's performance in key sustainability areas.
PMC Attachment is headquartered in Vaggeryd, Sweden. For 30 years it has been developing integrated fork positioners with sideshift for forklift truck manufacturers. The company is one of Northern Europe´s leading manufacturers of integrated fork positioners with side-shift, in the 1-25 t range.
PMC Attachment is part of Dacke Industri, a long-term owner that invests in innovative technology companies within selected niches with potential for development. Dacke Industri is owned by Nordstjernan since January 2016. It has 18 subsidiaries within 4 divisions and close to 1,500 employees worldwide.
Source: Dacke Industri