Cat® D1, D2 and D3 Dozers Now Offer Expanded Features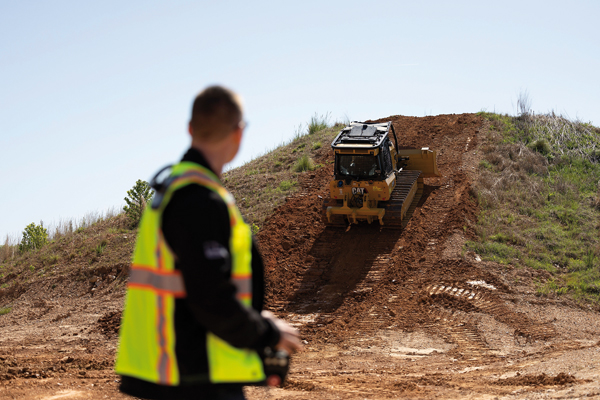 Cat® D1, D2 and D3 Next Generation Small Dozers feature an improved suite of operator assist ease-of-use technologies geared to increasing machine performance, productivity and efficiency in the field. The technologies offered include Stable Blade Lift and Tilt, Blade Load Monitor, Slow Slip Traction Control and AutoCarry™.
The new dozers also offer a Cat Command for dozing Remote Control (RC) -ready option plus include added mounting features and wire harness routing paths to streamline installation of 3rd-party grade control systems. Simplifying training and operator transition from small to medium machines, small dozers now provide a common technology solution with Cat Command on medium dozer models.
Bundled with the Cat attachment ready option (ARO) with Assist and Grade 3D with Assist packages, new Stable Blade Lift and Tilt improves performance over Stable Blade. The feature combines accelerometers with an advanced control algorithm to automatically make minor blade raise, lower, and left/right tilt commands to compensate for machine movement, resulting in a smoother surface. New Blade Load Monitor, Low Slip Traction Control and AutoCarry are integrated into Cat Grade 3D with Assist.
Cat D1-D3 dozers now offer a RC-ready option that simplifies dealer installation of Cat Command for dozing. Cat Command allows the dozers to be remotely operated from a safe distance, eliminating safety risks from potentially dangerous applications. The technology helps increase machine productivity and decrease downtime by allowing production to restart immediately following disruptive processes. By integrating with machine electronics, it allows users to retain the same control as they would operating inside the cab.
Source: Caterpillar