Vlier Celebrates 80 Years in Business With New Line of Ceramic Ball Plungers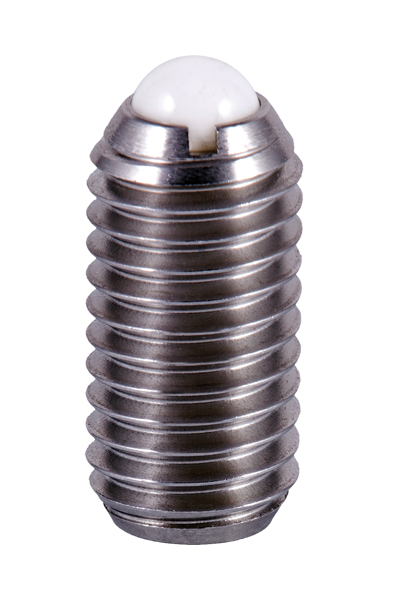 Vlier Products, a unit of Hutchinson Aerospace & Industry, is celebrating 80 years of innovation in manufacturing by unveiling an all-new line of ceramic ball plungers that can be used for indexing, locating or positioning in a variety of applications. The Posi-Hex™ ceramic ball plunger, the first product to be released in this new line, is now available. Its innovative design automates and simplifies the assembly process for manufacturers, while the unique ceramic makeup allows the part to be incorporated into a new array of environments.
This announcement is just the latest chapter in Vlier's 8-decade history of innovation. Founded in 1943 in Burbank, California, Vlier initially supported American efforts in World War II, engineering parts for use in military build-ups of bombers, fighter planes and battleships. After the war ended, the company created what would become its flagship product, the Vlier Pin, in 1949. Designed to fixate small parts in tight, compact spaces, the pins have perfected many manufacturing lines and products.
"Eighty years of innovation is not something many businesses can claim, and it's certainly not something we take for granted," said Thomas Foley, general manager. "I believe our continued success is tied to the precision engineering of each of the thousands of standard parts in our catalog and the fact that we are still making significant additions. After eight decades, we're not just growing our market share—we're growing the market."
As it moves into its 80th year, the company is excited to continue expanding its product catalog and branching out into additional markets with its ceramic parts.
Source: Vlier Products