Nominations
---
Huayi Tire Canada, Inc. (HTC), le distributeur canadien des pneus Double Coin et de leurs marques associées de pneus radiaux pour camions et autobus et de pneus hors route (OTR), annonçait récemment l'embauche de Jagdish Bora à titre de directeur régional des ventes pour la province de l'Ontario. Monsieur Bora sera responsable de la vente des pneus Double Coin, ainsi que des marques affiliées Duraturn, Wanli et Özka.
Jagdish Bora est diplômé de l'Institut naval de technologie aéronautique de Kochi, en Inde, où il a obtenu en 1987 un diplôme associé en électronique aéronautique. Il détient également une licence en arts de l'université Osmania, un diplôme de maîtrise en administration des affaires du Symbiosis Institute of Management Studies et un diplôme en marketing d'entreprise de l'Algonquin College d'Ottawa, en Ontario.
Au cours des dernières années, monsieur Bora a travaillé chez Kumho Tire, Continental Tire, Yokohama Tire et Benson Tire (concessionnaire Goodyear) en Ontario. Sa carrière dans le secteur de la fabrication de pneus a débuté en tant qu'ingénieur électrique principal chez Goodyear Tire India, après avoir servi pendant 16 ans dans la marine indienne en tant qu'artificier électrique en chef.
Source: Huayi Tire Canada, Inc.
---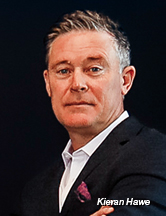 EllisDon annonçait récemment que Geoff Smith quittera son poste de président-directeur général en juin de cette année. Kieran Hawe, l'actuel directeur de la construction d'EllisDon, a été nommé pour succéder à monsieur Smith en tant que directeur général à ce moment-là.
Geoff Smith continuera à siéger au conseil d'administration en tant que président exécutif et conservera la responsabilité de la stratégie et de l'exécution de la société en matière de numérique et de données, ainsi que du Windjammer Landing Resort d'EllisDon à Sainte-Lucie. Gerald Slemko, actuel président, assumera le nouveau rôle de vice-président.
«Depuis que Kieran a rejoint la société, et plus encore dans son rôle actuel, il a fait preuve d'une combinaison idéale d'humilité, de détermination et de leadership à la fois par l'exemple et la direction, ce qui a permis à EllisDon de se positionner comme une société de services de construction de premier plan dans le monde entier», a déclaré monsieur Smith. «Plus important encore, il incarne parfaitement les valeurs et l'objectif d'EllisDon, ce qui fait de lui un candidat naturel pour diriger la prochaine génération d'employés d'EllisDon. Je suis à la fois fier et enthousiaste à l'idée que Kieran assume le rôle de président-directeur général.»
Kieran Hawe a commencé sa carrière chez EllisDon en 1999 en tant que coordinateur des installations mécaniques et électriques. Il a été nommé vice-président de la région de Toronto en 2013, puis vice-président principal et directeur de la région du centre du Canada en 2016, et vice-président exécutif et directeur des opérations, Construction, en 2019. Il a contribué à bâtir une opération de construction de 5 milliards $, faisant d'EllisDon l'une des plus grandes entreprises de construction et de services de bâtiment au Canada.
Source: EllisDon
---
C&C Manufacturing, le fabricant des compacteurs de décharge, des broyeurs de voitures et d'équipements d'écrasement des métaux de marque Aljon, ainsi que des équipements de déneigement d'aéroport Vammas, annonçait récemment la nomination de David Bradford au poste de président et de directeur de l'exploitation.
Monsieur Bradford occupait récemment le poste de directeur des opérations pour le centre d'exécution d'Amazon à Bondurant, dans l'Iowa. Auparavant, il a travaillé chez John Deere pendant plus de 22 ans, où il a occupé diverses fonctions, notamment celle de directeur de l'approvisionnement mondial en tracteurs et chargeurs, directeur général de John Deere Ottumwa Works et directeur de l'usine John Deere Seeding Works. Il a aussi occupé les postes de directeur de l'unité commerciale «Crawler Operations» et d'ingénieur au centre technique de Moline, dans l'Illinois.
Source: C&C Manufacturing
Appointments
---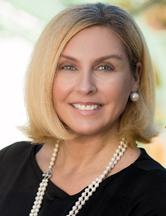 Kinedyne LLC is pleased to welcome Ellie Ramey as vice president – sales and marketing. In this newly expanded role, Ms. Ramey will direct sales and marketing for Kinedyne's Core Cargo, Curtainside Solutions, and Decking Solutions segments in the U.S. and Canada, along with expanding sales and marketing efforts for the Defend brand in the Government/Military segment and Core Cargo brands internationally. She will also have indirect sales and marketing responsibility for all segments within Mexico.
Ellie Ramey is an experienced sales and marketing executive with operational acumen in both the manufacturing and distribution sectors. In her leadership of the combined sales and marketing arms at Kinedyne, she will develop and deliver programs that drive new customer acquisition, grow revenue, and increase bottom-line profitability while continuing to best serve Kinedyne customers.
Ms. Ramey comes to Kinedyne from her position as vice president of sales at Global Finishing Solutions. Her background also includes prior roles in sales leadership and account management with increasing responsibility at AkzoNobel and General Motors' accessory distributor, VIP Distributing Company.
Source: Kinedyne LLC
---
DSC Dredge recently announced the promotion of Scott Laiche to vice president of Engineering. This is his 3rd promotion during his time at DSC and only 2 years since his most recent promotion to Director of Engineering.
"Scott has been with DSC for 11 years now and continues to be an integral part to the growth of our Engineering department, his technical expertise combined with his proven leadership and willingness to tackle tough problems is an example for us all," said Bill Wetta, senior vice president of Product Development and chief technology officer.
Scott Laiche first joined DSC's Engineering department as a mechanical engineer, quickly moving up the ladder to Engineering manager in 2016 and in 2021 he was promoted to director of Engineering.
In his new role, Mr. Laiche will continue to lead and work alongside his team as they develop the company's product lines and ensure DSC stays at the forefront of innovation and technology in the industry.
DSC Dredge designs and manufactures high quality, durable cutter suction dredges.
Source: DSC Dredge
---
A1A Software LLC recently announced that Bruce Kabalen has been named to the newly created position of vice president Sales & Marketing. Mr. Kabalen comes to A1A Software from Link-Belt Cranes, where he recently retired following a successful 25-year career with the company.
Most recently, Bruce Kabalen was the manager of Marketing and Technical Communications for Link-Belt. During his tenure, he was the driving force in creating the company's web-based customer portal, where he led efforts to create 3D parts pages and imagery while managing the technical publications group.
Mr. Kabalen will apply his knowledge of the crane market to increasing market penetration for 3D Lift Plan, iCraneTrax, and related products. He will also oversee A1A Software's trade show, advertising, and marketing planning.
"My career has been based in technology with the last 25 years in the crane industry, so I can't think of a better fit for my skillset than A1A. Our products have always been cutting edge and the new product suite and VR products even surpass what A1A has done in the past," said Bruce Kabalen. "I am really pumped about the prospects and innovations over the coming months and what folks saw at Con-Expo is just the beginning."
The announcement comes following the successful conclusion of CONEXPO-CON/AGG, where A1A Software launched the full-production version of 3D Lift Vision, the industry's only virtual crane simulation that is bult on actual lift plans, and the new A1A Product Suite of app-based tools.
Source: A1A Software LLC