Husqvarna Launches Ulti-Grit™ Series of Diamond Blades for Flat Saws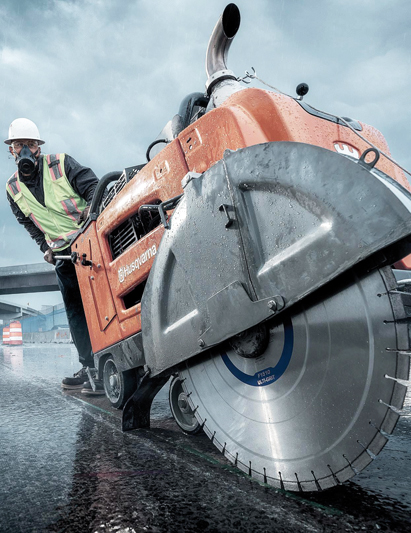 The Ulti-Grit™ segment is a completely new design that uses Husqvarna's latest advances in controlled diamond distribution. With this new technology, Ulti-Grit blades have increased cutting speeds and longer blade life. They go further and faster with exceptional flat saw performance, from the first cut to the last.
The design of the new Ulti-Grit segment is more effective because it controls the diamond distribution to leave fewer gaps. With more diamonds exposed for longer, the operator gets an outstanding flat saw experience. Reduced vibrations allow a smoother operator experience, faster speed and optimized power consumption.
Furthermore, only 3 blades are needed to cover a wide range of applications for greater efficiency and convenience.
Husqvarna Construction is a leading brand in the light construction equipment business. The company makes machines, diamond tools and offer services for concrete sawing & drilling, concrete surfaces & floors, and remote demolition.
Source: Husqvarna Construction