Nominations
---

L'Association des firmes de génie-conseil – Canada (AFGC) est heureuse d'annoncer que le Prix du président du conseil a été présenté à Jean-Marc Carrière, CPA, ancien vice-président des Finances et de l'administration de l'AFGC, qui a pris sa retraite cet automne après 21 ans de service auprès de l'Association et de l'industrie du génie-conseil.
Ce prix est remis chaque année par le président sortant de l'AFGC à un particulier, des personnes ou des organisations qui ont apporté une contribution à l'industrie du génie-conseil. Le président sortant du conseil d'administration, Michael Snow, P.Eng., ing., M.A.Sc., a décerné ce prix mardi dernier, à Ottawa, lors du gala de remise des Prix canadiens du génie-conseil. Cette soirée, consacrée à la distribution des plus hautes distinctions pour des réalisations par l'industrie canadienne du génie-conseil, marque le point culminant du congrès national du leadership de l'AFGC.
Monsieur Carrière, qui a intégré l'AFGC en 1998 à titre de gestionnaire, Finances et administration, a été promu au rang de directeur en 2005, puis de vice-président en 2011. Il est ainsi devenu l'employé ayant le plus d'ancienneté au sein de l'organisation. Depuis la création de la Fondation de la bourse Allen D. Williams, en 2009, il a également assumé les fonctions de directeur et trésorier de cet organisme qui, chaque année, remet une bourse à une jeune professionnelle ou un jeune professionnel employé par une firme membre de l'AFGC.
---
Fasken souhaite la bienvenue à Guy Winter à titre d'associé au sein des groupes de pratique Énergie, Mines et financement minier et Financement des sociétés et valeurs mobilières de son bureau de Londres.
À titre d'avocat en droit des sociétés et en droit commercial dans les secteurs de l'énergie et des mines, monsieur Winter est reconnu pour son expérience particulière sur les marchés des capitaux, des capitaux privés et du capital de risque, des fusions et acquisitions publiques et privées, des coentreprises et des réorganisations complexes dans les secteurs de l'énergie et des ressources naturelles.
«Nous sommes très heureux d'accueillir Guy au cabinet», déclarait Al Gourley, associé directeur, Londres. «Son approche et son expérience dans les secteurs de l'énergie et des mines seront d'un grand apport pour nos clients dont les ressources sont cotées à l'AIM et à la Bourse de Londres.»
Guy Winter est l'auteur d'un grand nombre d'articles, notamment pour des publications et des organisations telles Utility Week et la British Pump Manufacturers Association. Parmi les sujets diversifiés abordés, on retrouve les articles suivants : The Water-Energy Nexus et Injecting Biogas into the Natural Gas Grid.
Fasken est un cabinet d'avocats chef de file à l'échelle internationale, qui compte plus de 700 avocats et dix bureaux répartis sur quatre continents. Les clients comptent sur nous pour la prestation de services juridiques pratiques, innovateurs et rentables. Nous trouvons des solutions aux défis commerciaux et aux questions litigieuses les plus complexes et ajoutons une valeur exceptionnelle.
Source: Fasken
Appointments
---
Aquajet Systems AB welcomes Keith Armishaw as its first North American business development manager. Mr. Armishaw works closely with Aquajet's regional sales teams to grow awareness of Aquajet's Hydrodemolition solutions in key markets across North America. Additionally, he is focused on enhancing support for current customers through industry-wide educational initiatives that increase understanding of the benefits of Hydrodemolition.
"We are excited to welcome Keith to the Aquajet team," said Roger Simonsson, Aquajet Systems AB managing director. "For the past decade, he has developed a thorough understanding of our product and its benefit to Canadian customers. As more and more contractors and decision makers across North America recognize the value of Hydrodemolition as a safe, efficient alternative to traditional demolition and cleaning techniques, Keith's application knowledge and experience will help to support customer success across a variety of industries."
Keith Armishaw joins the Aquajet team with 24 years of experience in the market. He was previously employed at Pompaction Inc., a Quebec-based distributor of Aquajet and other brands, where he worked his way from service technician to service manager and finally to sales. In 2009, Keith Armishaw's focus shifted to the sale of Aquajet products in Quebec, the Maritimes and later in Ontario. At the time, the only Aquajet Hydrodemolition robot in the province of Quebec was a single HVD machine and its accompanying PP700 power pack. Today, there are more than 30 Aquajet machines operating in Eastern Canada.
Source: Aquajet Systems AB
---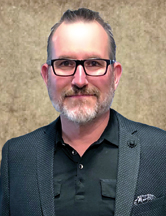 Western Global, provider of portable tanks and dispensing equipment for the storage and handling of fuels, lubricants and other fluids, welcomes Dean Nasato as the regional sales manager of the rental and equipment division in Canada. He will provide support for Canadian customers.
The rental and equipment division was formed by Western Global in early 2019, and Mr. Nasato will be the first dedicated rental representative in the Canadian region. He brings more than 30 years of experience to his new role, with previous positions in rental equipment sales and general construction equipment sales.
Dean Nasato most recently spent 19 years at Wacker-Neuson as a district manager, selling construction equipment to the rental channel. Prior to that, he held a sales role at Atlas Copco (previously Kango) where he sold general construction equipment.
Mr. Nasato served as associate director for the local Ontario Canadian Rental Association (CRA), as well as the national CRA. He was also involved in the CRA Ontario trade show and he was on the CRA Ontario golf tournament committee.
Source: Western Global