Nominations
---
Le concessionnaire Camions Excellence Peterbilt est fier d'annoncer la nomination de Roger Duchaine, à titre de représentant des ventes de camions neufs. Parmi ses fonctions, il sera en charge du développement des ventes de camions neufs sur l'Île de Montréal.
Avec plus de 33 ans d'expérience dans la vente de camions neufs, soit comme représentant des ventes, mais aussi en tant que directeur des ventes, Roger Duchaine saura relever le défi de desservir les acheteurs de camions. Ses compétences lui permettront d'écouter, d'évaluer et de comprendre les besoins de ses clients afin de leur proposer des solutions constructives répondant à leurs besoins.
Source: Camions Excellence Peterbilt
---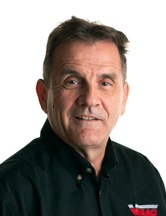 VMAC (Vehicle Mounted Air Compressors) annonçait récemment la nomination de Robert «Bob» Morel comme représentant de territoire pour l'Ontario et le Québec.
«Nous voyons beaucoup de potentiel dans ces provinces et nous voulons que nos concessionnaires et nos clients aient un meilleur accès à leur représentant dédié», déclarait Jim Raymond, directeur des ventes. «La proximité de Bob avec l'Ontario et sa capacité de servir des clients en français et en anglais font de lui le candidat idéal pour la région.»
Jusqu'à présent, l'Ontario faisait partie d'un territoire qui couvrait l'Alaska et toutes les provinces et tous les territoires du Canada, sauf le Québec. L'Ontario a été déplacé vers un nouveau territoire, qui représente maintenant l'Ontario et le Québec.
Bob Morel travaille chez VMAC depuis 2013 et compte plus de 25 ans d'expérience dans les systèmes d'air comprimé et la conservation de l'énergie. Il a travaillé en tant que consultant auprès de diverses entreprises, dont BC Hydro Power Smart et Hydro Québec. Il a également collaboré avec l'Association canadienne de normalisation pour aider à créer et à mettre en œuvre des normes pour tester les systèmes d'air comprimé.
Source: VMAC Global Technology Inc.



Appointments
---
Automatic Lubrication Systems specialist FLO Components Ltd. continues to expand its resources to better serve construction, road building, aggregate, trucking, manufacturing and processing companies in Manitoba and Ontario. The company announces the appointment of Mike Munroe as territory sales manager – Southern Manitoba & Northwestern Ontario.
A native of Winnipeg, his previous experience over the last 16 years includes various managerial and technical sales roles promoting products and services to manufacturing, agriculture, commercial, transportation, utility, forestry, mining and government accounts in Manitoba. Prior to that, his "blue coverall hands-on" experience included a position as a heavy-duty mechanic for a major equipment distributor in Manitoba, where he gained an extensive background in repairing and servicing construction, agriculture, and transportation equipment.
Mr. Munroe primary responsibility is to help users of mobile and heavy industrial equipment obtain lower operating costs and increased machine reliability through more effective lubrication solutions. Based in Winnipeg, he will provide local availability of technical support to FLO customers in Manitoba and Northern Ontario regions.
To support his efforts and further cement its commitment to the region with local installation and service, FLO has stationed one of its Mobile Workshops permanently located in Winnipeg and fully equipped with all the necessary inventory, equipment and tools to be able to create lubrication solutions "on site".
"Mike will make an excellent addition to our team of lubrication solutions specialists," said Mike Deckert, vice president of FLO Components. "He brings a whole new level of energy and extensive industry experience that will help to further strengthen the relationships with FLO's existing clients in his territory. His technical knowledge and proven work ethic is in sync with FLO's basic foundation of "Meeting Customers' Needs Better", making him well suited for providing our customers with unparalleled technical and sales support."
Source: FLO Components Ltd.
---
Superior Industries Inc. recently added Phil Garinger to its sales team in Canada. Mr. Garinger, who comes to Superior from ELRUS Aggregate Systems, is the manufacturer's new equipment territory sales manager for Ontario, Manitoba and Saskatchewan. Additionally, he will support the manufacturer's conveying and washing dealers in Alberta and British Columbia.
"After a decade in various positions at ELRUS Aggregate Systems, Phil comes to Superior with a strong background in both engineering and operations," says Scott Gulan, sales manager for Superior's equipment division. "His experience around crushing, screening, washing and conveying equipment makes him an asset to our customers in the region."
At Superior, Phil Garinger will develop and strengthen relationships with bulk materials producers throughout Central and Western Canada. He'll be a resource to the hard-working men and women between the Rock Face to Load Out® segment of these bulk processing and handling industries.
Source: Superior Industries, Inc.
---
Lippmann-Milwaukee is pleased to announce 3 key appointments for the company in the wake of the recent acquisition by McCloskey International.
Kevin Kiesgen has been re-appointed as vice president of sales at the company, after a successful tenure of serving Lippmann customers across applications and industries.
The company has also appointed Bob Meyers as vice president of business development. He brings years of industry experience to the rapidly growing and evolving organization, most recently as vice president of sales and marketing at Telsmith.
Both Kevin Kiesgen and Bob Meyers will be based out of Lippmann-Milwaukee's head office in Cudahy, Wisconsin.
In addition, Gary Guthrie has been appointed as senior vice president of Lippmann-Milwaukee to lead and integrate Lippmann into the McCloskey Group, capitalize on synergies, and facilitate future growth.
Over its 95-year history, Lippmann has developed a gold standard reputation for heavy-duty stationary and semi mobile products. McCloskey is recognized as being one of the fastest growing mobile crushing and screening equipment manufacturers in the world.
---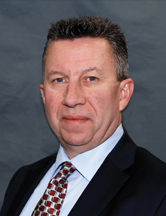 Patrick Zanen is returning to GOMACO as the global director business development. He will be working directly with Kent Godbersen, GOMACO vice president of worldwide sales and marketing, on the global view of our sales and distribution network.
Patrick Zanen began his concrete career with GOMACO Corporation in the early 1980s and most recently was the head of product management and sales for Wirtgen's slipform paving division.
"I am looking forward to working with Patrick on the global sales and service of GOMACO products," said Mr. Godbersen. "The interest in our product line has reached historic levels and it is important for us to give every GOMACO customer and potential customer an opportunity to pave with the latest in concrete paving technology. Patrick brings with him a wealth of knowledge in slipform paving as well as a vast amount of experience working directly with both customers and dealers. He is well traveled and familiar with the paving requirements of the various regions around the world."
Source: Gomaco Corporation