Peterbilt and PacLease Offer Special Lease Financing for Model 220EV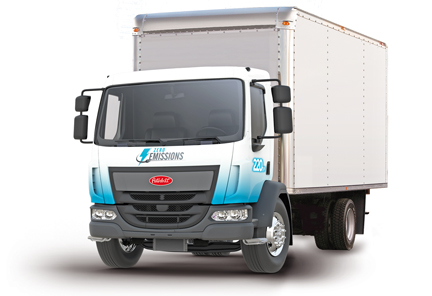 Peterbilt recently announced a special introductory lease offer on the Peterbilt Model 220EV through PacLease. The 6-year lease will feature a lower monthly payment for the first year and then transition to a regular payment for the remainder of the lease. This introductory lease offer can be used in conjunction with regional and local grants that are available for battery-electric vehicles.
The Peterbilt Model 220EV offered as part of the special lease program is a non-CDL variant featuring a 160 km range rating, 554 cm wheelbase and a 7.3 m Morgan Body with a lift gate, making it ideal for pickup and delivery applications.
The battery packs on the Model 220EV are warranted for a full 6 years or 320,000 km, whichever comes first, providing ease of mind during its service life.
"Adding the Peterbilt Model 220EV to our SmartSpec® Tool was a big first step and now with this special introductory lease offer through PacLease, Peterbilt again leads the charge in providing a flexible, innovative solution for customers looking to add electric cab-over vehicles to their fleet," said Jason Skoog, Peterbilt general manager and PACCAR vice president. "In the near future, several dealers will offer Model 220EVs as part of their rental programs so customers can try the Model 220EV for themselves and see all the benefits that electrification offers."
Source: Peterbilt Motors Company