Toter Launches Redesigned Plastic Front-End Loader Line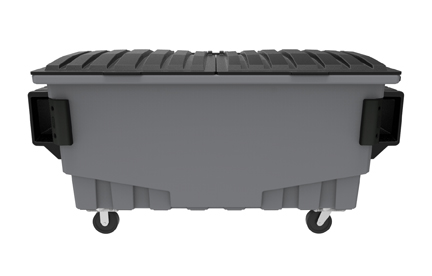 Toter®, a Wastequip® brand, has recently redesigned its front end loader (FEL) product line to reflect growing industry demand for heavy-duty, user-friendly alternatives to steel loaders. Adding to the revamped line-up of 1.5, 2.3 and 3.0 m3 containers, Toter has introduced a new 0.76 m3 size.
The new Toter FEL line offers the toughness and strength of steel FELs without the noise, corrosion or added weight. Features include steel rod reinforcement, ribbed bottom wear chimes for enhanced durability, double-walled lift pockets to distribute weight for maximum pocket strength and integrated bumpers to protect the container.
While plastic containers require virtually no maintenance, with no floors to replace or bottom channels to repair, the new models also feature quick change caster brackets and replaceable lift pockets. These pockets ensure that maintenance can be performed quickly and easily in the field with nuts and bolts, increasing uptime and decreasing labor costs.
Manufactured with up to 50% recycled content and with ample space for custom marking or signage, the new FELs are also designed with a sealed rim to contain odors and eliminate leaks.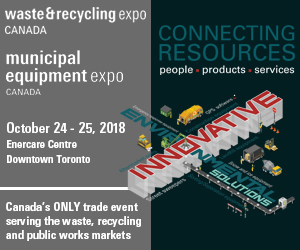 Load rated for up to 340 kg, the new FELs are available with or without casters and are perfect for facilities where space is limited and ease of use is critical. Less bulky and more easily maneuverable, the new 0.76 m3 size will save time and money while enhancing workplace safety. They are also fully stackable, even when assembled, to save storage space.
A Wastequip brand, Toter is the leading manufacturer of curbside refuse and recycling carts to waste haulers and municipalities throughout North America.
Source: Wastequip, LLC