Nominations
---
CZM Foundation Equipment annonce la nomination de Jean-Paul Aubé au poste de directeur des ventes au Canada. Monsieur Aubé supervisera tous les aspects des ventes, y compris le développement des affaires, la création et le maintien de relations avec les clients, et participera aux événements de l'industrie.
Jean-Paul Aubé a travaillé dans l'industrie des fondation pendant 5 ans en tant que directeur des ventes pour une compagnie d'équipement canadienne.
CZM Foundation Equipment offre une gamme complète de machines conçues pour une variété d'applications de base, y compris l'équipement portatif et monté sur camion et sur chenilles, et les équipements montés sur excavatrice et sur grue.
CZM Foundation Equipment est la division américaine de CZM Corp., fondée au Brésil en 1976, le principal fabricant d'équipements de ce type en Amérique du Sud. Les fabricants de CZM Corp. distribue une large gamme de modèles dans le monde entier. La filiale américaine est basée à Pembroke, près de Savannah en Georgie.
Source: CZM Foundation Equipment
---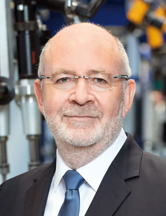 Hatz renforce son équipe de direction pour le développement stratégique de ses divisions et secteurs de production. Nommé directeur des opérations, Wilfried Riemann était précédemment chez Deutz AG, où il a notamment dirigé pendant plus de 7 ans la production des moteurs compacts. Sa dernière fonction au sein de la division moteurs, a permis à monsieur Riemann de jouer un rôle prépondérant pour le développement des applications des moteurs.
L'une de ses premières actions chez Hatz a été l'accompagnement des travaux de rénovation menés durant les 3 semaines de congés de l'entreprise en août 2018. L'objectif était principalement l'optimisation des processus de montage des moteurs dans l'usine principale de Ruhstorf an der Rott, en Allemagne.
L'expertise de Wilfried Riemann va contribuer de façon significative à pérenniser la position de Hatz à la pointe de l'innovation dans le secteur des moteurs diesel industriels.
Source: Motorenfabrik Hatz GmbH & Co. KG
Appointments
---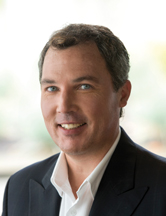 Navistar, Inc. recently announced that David Giroux has been named Chief Communications Officer and will lead the company's Corporate Communications department.
"David is an experienced and respected leader in the North American truck industry, and we are proud to have him join the Navistar team," said Walter Borst, CFO. "David brings new insights, high energy and excellent leadership to our team, and I am confident that his proven experience in our industry will help further enhance Navistar's reputation."
David Giroux comes to Navistar with a wide range of communications experience. He spent nearly 7 years with Daimler Trucks North America, where the majority of his tenure was as director, Corporate Communications and Corporate Marketing, and was responsible for corporate positioning, communications strategy, executive communications, employee communications, media relations and digital and social media strategy.
Before joining Daimler, Mr. Giroux was director of marketing and communications for Peterbilt. He also spent nearly 7 years at Meritor in roles of increasing responsibility within the company's communication and marketing groups.
"The future is undoubtedly bright at Navistar, and I look forward to amplifying the news about their products, strategy and partnerships aimed at becoming the industry leader," said David Giroux. "There is simply no better time to join the company. The Navistar team is exceptional, and I am looking forward to sharing my knowledge about the industry and making a positive impact going forward."
---
CZM Foundation Equipment announces the appointment of Jassen Reed as the Landfill and Energy Sales Specialist for the company. Mr. Reed will oversee all aspects of sales/consulting in the Landfill and Energy efforts dedicated to to the Landfill, Conductor Pile and Rathole industries.
Mr. Reed started in the foundation industry as a Drill Rig Operator and worked his way up to a Project Superintendent before moving into his current role in Sales. He has been in Sales and Special Application field for several years along with being a certified Drill Rig Operator Trainer in Europe.
CZM Foundation Equipment offers a comprehensive line of machines engineered for a variety of foundation applications, including portable and truck-mounted equipment, mini-crawler, excavator and crane-mounted equipment. CZM Foundation Equipment is the American division of CZM Corp., the leading foundation equipment manufacturer in South America, founded in Brazil in 1976. CZM Corp. manufacturers distributes a wide range of models worldwide. The U.S. home office and manufacturing facility is in Pembroke, just outside of Savannah, Georgia.
Source: CZM Foundation Equipment
---
With effect from September 1st, 2018 Stefan Heissler has stepped down as member of the Board of Directors of Liebherr-International AG for personal reasons. He has also left the Liebherr Group.
The Board of Directors of Liebherr-International AG shall continue its work as a 3-member board for the time being with Andreas Böhm, Stephan Raemy and Uwe Rechtsteiner.
The company thanked Heissler for the trusting cooperation and his many years of commitment and dedication to the Liebherr Group. He accomplished a great deal on behalf of the Group as member of the Board of Directors and previously as Managing Director of Liebherr-Great Britain Ltd.
The Board of Directors of Liebherr-International AG manages the corporate functions of the Liebherr Group. These include the departments Finance, Human Resources, Corporate Communication, Organisation and IT, Logistics, Legal and Insurance, as well as Compliance Management. Liebherr-International AG in Bulle (Switzerland) is the holding company of the Liebherr Group.