Hiab Launches a Renewed Range of JONSERED Recycling Cranes

At IAA 2018 exhibition, held last September in Hanover, Germany, Hiab, part of Cargotec, launched the upgraded JONSERED recycling crane range for heavy-duty recycling. This is a part of Hiab's long-term strategy, where Hiab bundles its expertise and offering for the Waste Management & Recycling segment. The new range of upgraded JONSERED recycling cranes will be a part of Hiab's comprehensive offering for waste and recycling applications. 
The recycling crane range consists of 6 crane models within capacity range of 10 to 16 tm. The JONSERED recycling crane together with the MULTILIFT hook lift can be combined into one remote-controlled unit for ease and efficient material handling operation. 
The JONSERED recycling cranes are renowned for their durability and productivity, offering solutions and features that prolong the life expectancy of the equipment. The 2 new safety systems, Safety+R and Safety+RS, secure JONSERED crane customers' safety, but also their opportunity to choose the most suitable option. Safety+R includes all essential safety features, whereas Safety+RS offers additional features for more efficient and convenient crane operation.
"Working in the waste and recycling industry means taking o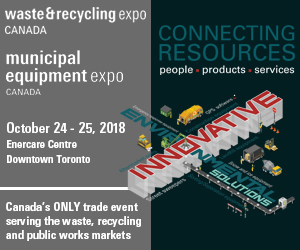 n a lot of responsibilities. As a sustainable operation, our customers come under scrutiny and their end customer's expectationsare high. Therefore, we put a lot of emphasis on developing a crane range that can endure heavy intense load cycles, long work hours with continuous operation and that can answer to our customers' needs for high performance, efficiency and sustainability in their operations," shares Hans Ekman, vice president of LOGLIFT and JONSERED forestry and recycling cranes, Hiab.
Sustainability is central to Hiab's long-term business strategy. In order to reduce customers' CO2 footprint, the cranes may be configured for a variable pump hydraulic system which prolongs hydraulic oil life and reduces fuel consumption during crane operation up to 20%.
Source: Cargotec Corporation