Bucher Municipal CityCat 2020ev
Accessories Machinery Limited has brought a unit of the CityCat 2020ev from Bucher Municipal for a series of demonstration in select Canadian cities. The zero-emission electrically-driven compact sweeper is the first of its kind in the popular 2 m3 class.
Quiet and emissions-free, the CityCat 2020ev is a major boon for ecological and economic sustainability.
A lithium ion battery supplies 56 kWh – enough power for 8 hours of use. Thanks to the strong onboard charger, the battery can be charged within 2 to 3 hours without any problems on public and private infrastructure. 
Externally, the CityCat 2020ev has the same dimensions – and the same excellent maneuverability – as the standard CityCat 2020. The operation of the vehicle and brushes is also the same, so drivers can switch from diesel to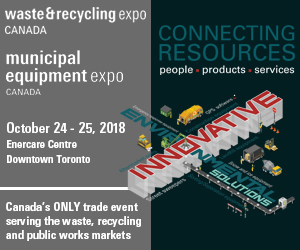 electric models and feel right at home. Although it offers the same sweeping and suction performance as the diesel variant, its operating noise under2000/14/EC is a mere 92 dB(A) – a good 10 dB(A) quieter than the average conventional machine with a diesel engine.
Source: Accessories Machinery Limited