Metso awarded AMM's Scrap Equipment Provider of the Year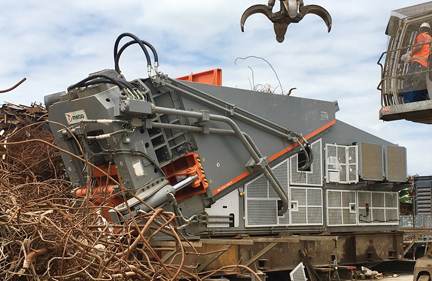 Metso has been recognized as the best Scrap Equipment Provider of the Year by American Metal Market (AMM). The recognition was granted for the best-in-class performance and announced at the AMM Awards 2017 for Steel Excellence, in New York, New York.
The American Metal Market's Awards for Steel Excellence is one of the most prestigious and recognizable awards programs for the global steel industry. Metso was honored, in part, because of special attention to helping customers improve operational efficiency and environmental stewardship with sustainable solutions.
Recently Metso increased the number of personnel in North America to put together arguably the most experienced and knowledgeable sales staff in the region for metal recycling products and services.
Metso Metal Recycling offers a wide range of efficient solutions for the fragmentation, compaction and separation of virtually every type of metal scrap. Its customers range from large multinational scrap yards and leading players in the automotive industry to steelworks and local family-run scrap yards. Metso's solutions are designed with state-of-the-art technology and the highest safety standards to help drive sustainable improvements in performance and profitability within its customers' businesses.
Source: Metso Metal Recycling, Americas