Nominations
---
Toute l'équipe de Top Lift souhaite la bienvenue à Jacques Aubut à titre de mécanicien expert dans sa nouvelle succursale de Sherbrooke.
Fort de son expérience en machinerie lourde, monsieur Aubut saura assurer un service hors pair et des plus professionnels à sa clientèle.
Observateur, minutieux, organisé et informé, ce dernier est un atout incontestable pour toute l'équipe.
C'est avec grand honneur que la nouvelle succursale Top Lift de Sherbrooke accueille Clément Benoit dans ses rangs, à titre de représentant Vente, Service et pièces. Mécanicien, chef d'atelier et représentant des ventes en machinerie lourde depuis plus de 20 ans, monsieur Benoit saura répondre aux besoins de la clientèle Sherbrookoise avec courtoisie, professionnalisme et disponibilité.
Source: Top Lift Entreprises
---
Superior Industries, est fière d'annoncer la nomination de deux nouveaux directeurs des ventes pour ses filiales équipement de convoyeurs et composantes de convoyeurs. Les vétérans Jeff Steiner et Mike Domnick demeureront au sein de l'entreprise au niveau des opérations.
À partir de maintenant, Scott Gulan dirigera les ventes de la division équipement de convoyeurs. Il supervisera les directeurs de territoire partout aux États-Unis et au Canada en plus de s'occuper du soutien au clients.
De son côté, Mike McFerren occupera un rôle semblable au sein de la division composantes de convoyeurs. Il supervisera les directeurs de territoire pour les ventes de rouleaux, poulies de tension, et accessoires de convoyeurs aux États-Unis et au Canada.
Source: Superior Industries
Appointments
---
Iowa Mold Tooling Co. Inc. (IMT), an Oshkosh Corporation company, is pleased to announce that Don Daniels has joined IMT as the company's director of sales. Daniels brings more than 30 years of experience in sales management and competitive sales strategy implementation to IMT.
Mr. Daniels will be responsible for leading the IMT sales team and helping direct business strategy for the company's line of material-handling equipment and commercial vehicles. In addition to driving new sales initiatives, he will work to strengthen the IMT distributor network, customer service and aftermarket support efforts.
Most recently, Mr. Daniels was the director of sales for Alternative Design Manufacturing and Supply, a manufacturer of custom stainless steel products for the poultry and research industries, where he led the sales and customer service teams while serving as a member of the executive management team.
He has also held sales and management positions at Auto Crane, Clarklift of Tulsa and The Stanley Works organization where he served in multiple roles for their North American sales operations.
Source: Iowa Mold Tooling Co. Inc.
---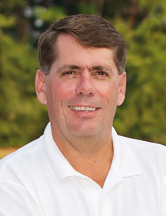 Ron Huibers has been appointed new president of Volvo Penta Americas. He succeeds Clint Moore who earlier announced he has decided to retire.
Mr. Huibers has been with Volvo Group for 20 years. He has held various North America and International executive positions within Volvo Group including Volvo Construction Equipment, Volvo Financial Services, Mack Trucks and Volvo Trucks.
In his previous position as president of Sales & Marketing North America within Volvo Trucks Americas, he was the leader of Volvo Trucks North America commercial sales and marketing operations with more than 25,000 annual unit sales through private distribution networks and national accounts.
Mr. Huibers will in his new role have responsibility for Volvo Penta´s sales, marketing and aftermarket operations in North America, Central America and South America in the newly formed organization, Volvo Penta Region Americas.
Source: AB Volvo Penta