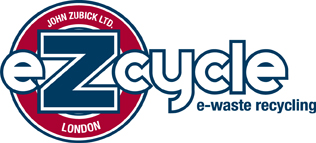 "eZcycle" Launch Earns Award
for Marketing Effectiveness

Marketing Strategies & Solutions has been awarded industry honors for its campaign to launch the eZcycle electronic waste recycling program, introduced in May 2012 by John Zubick Ltd. of London, Ontario.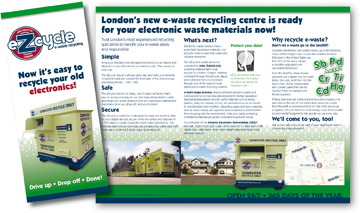 The communication firm, headed by Robert Adeland, won its award in the Green Marketing category for the 2012 Summit Marketing Effectiveness Awards (MEA). The Summit International Awards Association grants MEA honors through a jury process which scores entries on their effectiveness in reaching stated goals to "…change, influence or reinforce a target audience's knowledge, attitudes or beliefs." The MEA program is a global competition which, this year, attracted more than 700 entries from North America, Europe and Asia.
eZcycle is a new service created by Zubick's, a long time family-owned recycling business in London, to simplify the disposal and recycling of electronic waste for consumers and small businesses. The launch program developed by Marketing Strategies & Solutions included the program name and branding, site graphics, website and advertising campaign, including plans for an opening day event and contest.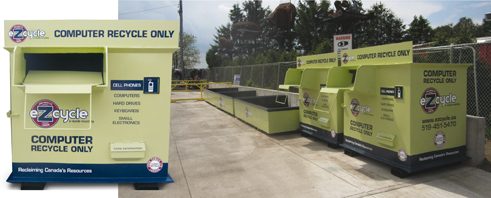 "We have to credit Matt Zubick for his commitment to eZcycle," said Mr. Adeland. "He and his family recognized that their goal of diverting hazardous waste from landfills could only be achieved by making eZcycle a highly visible presence during its launch phase."
On its opening day alone, the eZcycle depot on Clarke Road was able to collect 6,300 kg of e-waste from the hundreds of visitors attending and ready to support the initiative. Since then, Zubick's staff has had to empty its special collection bins at least daily to keep pace with drop-offs of cell phones, computer devices and other electronics.
Source: Marketing Strategies & Solutions