OZ Lifting Offers Push Beam Trolley with Patented Width Adjustment and Locking Mechanism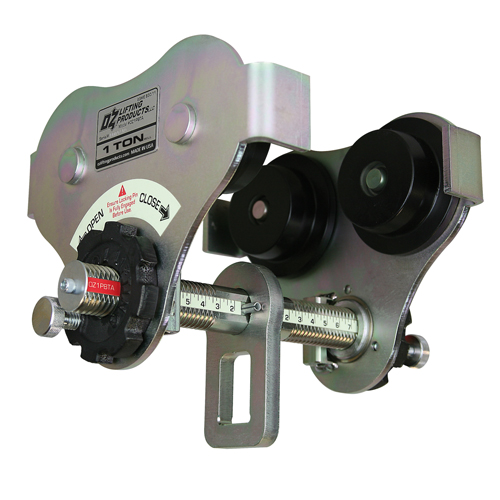 OZ Lifting Products, LLC is offering an expanded push beam trolley range with patented width adjustment and locking mechanism, and glow-in-the-dark decals.
The trolley is fitted to an I-beam and is typically paired with a manual or electric hoist. The range was first launched with 450 kg and 900 kg capacity models, but it recently expanded the line to include 1,800 kg and 2,700 kg capacity units.
The product, which requires no tools for installation, is suited to applications where quick installation and durability is required.
The range is manufactured at the company's facility in Winona, Minnesota, and offered worldwide through a distributor network.
The push beam trolley range is used in a myriad of sectors, including the construction industry, which proved the inspiration for the glow-in-the-dark decals on the open and close directions and measurement ruler system that shows the user how wide the trolley has been adjusted to.
Source: OZ Lifting Products, LLC