Silverado 1500 Duramax Delivers 7.2 l/100 km Highway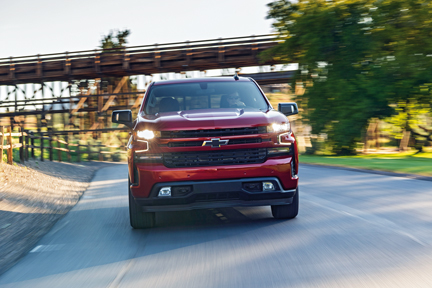 The 2020 Chevrolet Silverado 1500 equipped with the 3.0L Duramax turbodiesel engine delivers an estimated 7.2 l/100 km highway and 10.2 l/100 km city in 2-wheel-drive models. Estimated fuel efficiency for 4-wheel drive models is 8.0 l/100 km highway and 10.4 l/100 km city.
With an SAE-certified 277 hp and 460 ft lbf of torque, the Silverado 3.0L Duramax with 4-wheel drive is also capable of towing up to 4,218 kg and a max payload of 848 kg.
This is the first diesel offered in Chevrolet's light-duty trucks since 1997, and the brand's first-ever I6 configuration for full-size, light-duty trucks. As such, engineers had a clean sheet to leverage the efficiency and balance of an inline-six-cylinder architecture.
The I6 engine provides an inherently balanced configuration. It features an aluminum block with iron cylinder liners, a forged steel crankshaft and connecting rods, and 4 valves per cylinder.
The 3.0L Duramax is exclusively paired with a Hydra-Matic 10L80 10-speed automatic transmission, featuring smaller gear steps and an overall larger ratio spread to enable peak efficiency.
The first customer deliveries of the 2020 Silverado 1500 with the available 3.0L Duramax turbodiesel are expected to begin in the fall.
Source: Chevrolet