Volvo Debuts SD45B Soil Compactor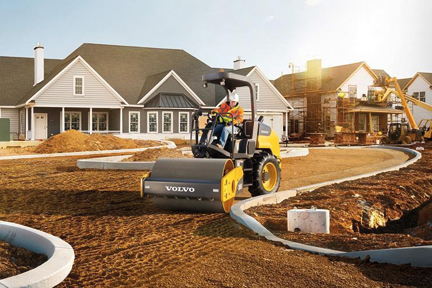 The SD45B soil compactor from Volvo Construction Equipment is packed with technologically-advanced features. It adapts to the application and jobsite, helping the operator achieve the next level of performance.
The SD45B is designed for commercial and residential site development, utility installations, driveways and landscaping jobs. Providing up to 12° of oscillation and 41° of frame articulation in each direction, the SD45B offers the stability and versatility required to compact in confined areas. To optimize performance, the optional Volvo strike-off blade and padfoot shell kit further help to match the exact application and material type.
The fully integrated traction system provides superior climbing capabilities, even on steep inclines or slippery surfaces. The system, combined with the NoSPIN® differential, limits wheel or drum spin, improving productivity and safety.