New VMAC G30 Air Compressor
with Honda Gas Engine



VMAC has released the new G30 gas engine-driven air compressor, now powered by a Honda GX390 gas engine. The G30 offers up to 850 l/min at 100% duty cycle, making it the best choice for operators using air tools for light-duty applications, including mobile mechanics, tire service technicians, and light-duty contractors.
The change from the Subaru EX40 engine to the Honda GX390 engine is significant, as it represents several major improvements to VMAC's popular G30 air compressor.
The Honda GX390 driven compressor is now 23% quieter at high idle, and 75% quieter at low idle than the previous Subaru EX40 driven compressor, and it is 15% more fuel efficient, running longer on a single tank of gas.
Furthermore, the VMAC G30 now has improved operational performance at hot temperatures and high elevations.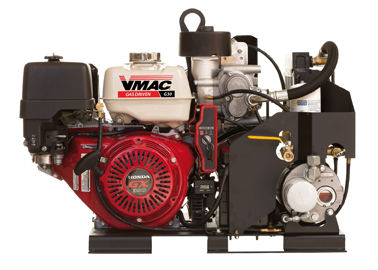 This rotary screw air compressor weighs just 90 kg and does not require a bulky air receiver tank to be added to the service truck. The result is a lighter and more powerful air compressor, when compared to equivalent reciprocating gas drive air compressors with 114 l air receiver tank.
To celebrate the launch of the VMAC's new G30 gas engine-driven air compressor, VMAC is giving away a G30 at the ICUEE show in Louisville this October.
Source: VMAC Global Technology Inc.