Nominations
---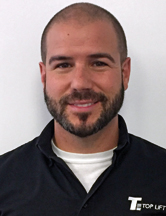 C'est avec plaisir que le directeur des succursales de Top Lift Enterprises Inc. au Québec, Oscar Cid, annonce la nomination de Rémi Comeau au poste de directeur Pièces et Service pour sa succursale de Ville Saint-Laurent.
Il ne fait nul doute que l'expérience acquise au cours des 20 dernières années dans le domaine – dont 6 chez Top Lift – contribuera grandement au succès de monsieur Comeau dans ses nouvelles fonctions. Il saura certainement vous assister et se fera un devoir de mettre son expertise à votre disposition.
Source: Top Lift Enterprises Inc.
---
EMW Industrial est ravi d'accueillir Dave Link, un vétéran de l'industrie alimentaire avec plus de 27 ans d'expérience, en tant que chef de la direction.
Monsieur Link était auparavant directeur de gamme de produits pour Cargill Texturing Solutions, de Minneapolis, au Minnesota. Il détient un diplôme d'affaires de l'University of Wisconsin-La Crosse. Il a débuté sa carrière chez Cargill en 1990 et a occupé diverses fonctions au sein de la compagnie.
Dave Link succède à Ewen Morrison qui avait dirigé l'entreprise depuis ses débuts en 1971. Monsieur Morrison demeurera auprès de l'entreprise en tant que président.
Source: EMW Industrial
Appointments
---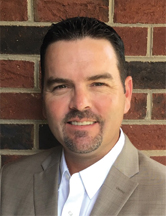 BOMAG Americas, Inc. is pleased to announce and welcome Tim Collie as National Account manager, Rental. He will be responsible for the overall sales and customer support of the national rental partners in order to ensure they maximize their return on investment with BOMAG products and services.
Mr. Collie brings over 20 years of rental industry experience to BOMAG. Before accepting the position with BOMAG, he served as District Development manager for Manitou and previously held positions with Stanley, Atlas Copco, Stone Construction and RSC Equipment Rental.
"Due to the continued growth and increasing demands of the rental industry, BOMAG has identified the need to strengthen the support for our valued customers. Tim's extensive background in working and supporting rental channels is a perfect fit for what BOMAG needs to help its customers expand their business with us," stated Shawn Sweet, vice president of Sales & Marketing for BOMAG. "Tim understands the needs of national and independent rental companies, and will be instrumental in helping BOMAG meet them."
"I believe in BOMAG's products and in the company's dedication to its customers within the rental industry," said Tim Collie. "They have worked diligently to identify the challenges that rental companies face and are committed to product innovation, improving its support services and ultimately providing solutions to fulfill customer needs. I look forward to continuing those initiatives."
Source: BOMAG Americas, Inc.
---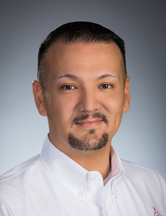 DEUTZ Corporation has chosen Joey Mobbs to be the new sales manager for the company's DEUTZ Xchange remanufactured engine division. He will report to Grant MacNeill, director of service sales for DEUTZ.
"We're excited to see Joey move into this new role," said Mr. MacNeill. "The relationships he's developed with our dealers, distributors, OEMs and fleet customers have uniquely prepared him to take on this challenge."
Mr. Mobbs has been with DEUTZ since 2011. His first position was in the warranty/service department where he assisted with claims processing and completion. From there, he moved into a position as a corporate trainer, providing classroom, hands-on training to national rental companies, fleet organizations and OEMs. Since 2014, Joey Mobbs has been an OEM account manager for all national rental companies and fleet organizations in the U.S., as well those airlines using DEUTZ-powered ground support equipment (GSE).
DEUTZ Xchange engines are totally remanufactured, making them a sound alternative to the rebuilt engines found in today's marketplace. Each Xchange engine goes through a 300-point reconditioning process according to its original blueprint specifications. Original engines are disassembled and all parts are tested and cleaned. Then, they're reassembled, brought up to the latest stage of technical development and inspected to ensure they meet precise specifications.
Source: DEUTZ Corporation
---
Motorenfabrik Hatz of Ruhstorf, Germany has officially named Michael Hartoonian as president and CEO of Hatz Diesel of America. He will oversee the international company's North American Operations including Canada. Mr Hartoonian has 24 years of engine industry experience in both sales and management.
Hatz Diesel is a worldwide leader in the manufacture of high quality diesel engines from 3 to 78 HP that are used in industrial, construction, military, marine, railroad, turf care, power generation, material handling, agricultural, mining, transportation, forestry and rental equipment applications.
Source: Hatz Diesel of America
---
Scott Creighton is joining Olofsfors Inc. as the new regional sales representative for Eastern North America. With more than 10 years involvement in heavy equipment sales, he brings experience, knowledge and eagerness to this new role.
"The employment of Scott Creighton is the first step in a long range of activities in order to expand our wear steel business in North America," said Erik Sollén, Olofsfors AB director of marketing and sales wear steel based in Sweden.
Mr. Creighton is joining Olofsfors Inc. – a division of Olofsfors AB – to work alongside Olle Melin, who has served Canada and the U.S. for almost 2 decades. Mr. Melin will transition to the role of Western North American sales representative.
Source: Olofsfors Inc.