Nominations
---
Minnich Manufacturing annonçait récemment l'embauche de Rick Gramoll en tant que représentant ventes aux services publics. L'ajout d'un vendeur dédié aux services publics renforce l'engagement de Minnich envers l'industrie gazière.
Monsieur Gramoll se joint à Minnich par l'entremise d'un partenariat avec MBW, Inc., chez qui il est directeur national des ventes pour la division services publics. Pour Minnich, il portera son attention sur les ventes de la foreuse Hornet™ au Canada et aux États-Unis.
Rick Gramoll œuvre au sein de la division services publics de MBW depuis 3 ans au cours desquelles il a bâti de solides relations avec la clientèle nord-américaine.
Source: Minnich Manufacturing
---
Hiab, qui fait partie de Cargotec, annonçait récemment la nomination de Jan-Erik Lindfors en tant que vice-président, Nouvelles solutions d'affaires et comme membre du Hiab Leadership Team à compter du 1er septembre 2016.
Jan-Erik Lindfors se joint à Hiab après plusieurs années chez HiQ Finland où il était vice-président, Stratégie & Développement des affaires avec son attention portant essentiellement sur le virage numérique. Il possède une solide expertise dans le domaine des technologies de l'information, les télécommunications et l'industrie manufacturière internationale.
Source: Cargotec
---
Mercedes-Benz Canada et Mercedes-Benz Laval ont le plaisir d'annoncer que Denis Bellemare, employé de longue date de Mercedes-Benz Canada, assumera la responsabilité de directeur général de Mercedes-Benz Laval.
Dans son poste actuel de directeur de la région de l'Est chez Mercedes-Benz Canada, monsieur Bellemare a travaillé en étroite collaboration avec les concessionnaires du Québec et des provinces de l'Atlantique pendant près de 15 ans. Durant ce mandat, il a pris une pause de 3 ans pour exercer les fonctions de directeur général de la concession Mercedes-Benz West Island quand l'occasion s'est présentée.
En activité depuis 1989, Mercedes-Benz Laval emploie un total de 175 personnes, dont bon nombre travaillent là depuis plus de 20 ans.
Source: Mercedes-Benz Canada
---
KOBELCO Construction Machinery USA continue de fournir des produits et un service après-vente de qualité supérieure pour son réseau de concessionnaires autorisés avec l'ajout de Matt Brogan, comme représentant de service sur la route.
Monsieur Brogan sera chargé de gérer un réseau dense de concessionnaires régionaux et les soutenir au niveau des ventes et du service pour les excavatrices de marque KOBELCO. Il assurera la formation nécessaire à leur personnel. Matt Brogan aidera à la promotion et la vente de pelles KOBELCO et des autres produits, tels que les garanties prolongées et les services KOMEXS.
Matt Brogan pourra compter sur ses 9 années d'expérience comme technicien de service principal pour réussir dans ses nouvelles fonctions chez KOBELCO.
---
Volvo Trucks North America annonçait récemment la nomination de Paul Kudla à titre de vice-président régional pour le Canada. Il supervisera les ventes commerciales et les activités de marketing.
«Paul est bien connu dans l'industrie, et nous croyons que sont expérience aidera à réaffirmer le succès de Volvo Trucks au Canada», disait Göran Nyberg, président de Volvo Trucks North America. «Je suis enchanté de l'accueillir dans son nouveau rôle au sein de l'entreprise.»
Monsieur Kudla s'est joint à Volvo Trucks en septembre 1999, tout d'abord en tant que gestionnaire de compte, puis de directeur des ventes aux flottes. Il a été membre de l'Association canadienne du camionnage d'entreprise durant plus de 20 ans.
Paul Kudla est gradué de l'Université de Guelph avec un diplôme en économie. Il sera basé dans les bureaux de Volvo Trucks Canada à Mississauga, en Ontario.
Source: Volvo Trucks North America
Appointments
---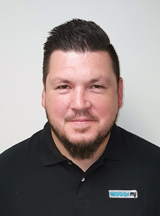 Weber MT, Inc. is proud to welcome Joey Tetarenko as the company's new regional sales manager for Ontario. He will be responsible for promoting sales of Weber MT products throughout the entire province. The former NHL hockey player also has 10 years of customer service driven sales and is the perfect addition to the "new" Weber MT team. Mr. Tetarenko comes with a wealth of experience within industry having a long history in the construction world as well as in heavy equipment sales. As a valued sales professional for his former employer Top Lift, he will help further develop the growing portfolio of Weber MT regional accounts.
"I am excited to start a new challenge working with a manufacturer, especially one that prides itself on developing premium products. I am fortunate to be joining such a respected company that puts innovation and exceptional service at the forefront," commented Joey Tetarenko.
"I am confident that Joey will provide our dealers in Ontario with the knowledge and service they deserve and play a key role in developing the already growing market within Canada," said Peter Witt, president for Weber MT, Inc. in North America.
Source: Weber MT, Inc.
---
Dexter + Chaney, the leader in cloud-based construction ERP software and provider of Spectrum® Construction Software, is pleased to announce the following promotions among the company's executive team.
Scott Rosenbloom has been named the company's vice president-Strategy. In his new role, he will oversee all product direction and management, as well as manage the company's third-party partnerships and technology integrations. Mr. Rosenbloom will continue to work at improving features and functionality within Dexter + Chaney's flagship Spectrum suite, while pairing those features with external technologies, services, and integrations.
"This is a very exciting and pivotal time in the construction industry," said Scott Rosenbloom. "There is a lot of opportunity out there to embrace and adopt new ideas and technologies that will enable Spectrum to continue to advance the state of the industry and continue to deliver value to our clients. Innovation and integration are key to delivering the tools that our clients want, and I'm honored to be leading that charge here at Dexter + Chaney."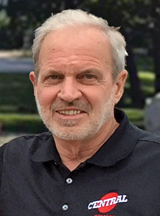 Curt Westberg has been named vice president-Customer. His duties will include managing client relationships, delivering customer communication satisfaction and retention strategies, developing client advocacy programs and increasing customer awareness and education of Dexter + Chaney products and services. Mr. Westberg will be fostering these client best practices and programs throughout the company's departments.
"Dexter + Chaney has always enjoyed a strong reputation as a company that listens to and invests in its customers, driving our technology development around their needs," said Curt Westberg. "As our company has grown significantly over the past few years, this is a chance to take those relationships to the next level and create truly collaborative and rewarding partnerships with our clients. As a long-time member of this company who has worked closely with customers over the years, I am very excited about this opportunity."
Both Scott Rosenbloom and Curt Westberg will report to Dexter + Chaney president and CEO Norbert Orth. In June, the company announced Mr. Orth taking over the CEO duties from John Chaney, who transitioned to executive chairman.
Source: Dexter + Chaney