Unimog Named Off-Road Vehicle of the Year 2017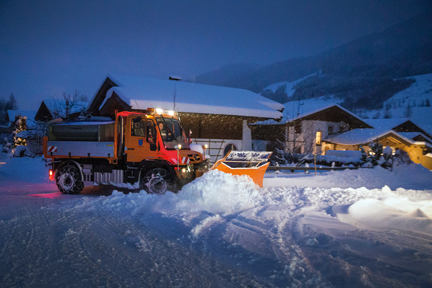 For the 13th time in succession readers of Off Road, a German magazine, have voted the Mercedes-Benz Unimog the best off-road vehicle of the year in the "special-purpose vehicles" category. The Off-Road Vehicle of the Year poll had a total of 12 categories. More than 20 000 votes were cast, with 135 vehicles in the running. The Unimog took first place in the special-purpose vehicles category with a phenomenal 31.4% of readers' votes.
Whether it is in the bone-dry Gobi Desert, in the Siberian taiga or on the hot volcano crater road on Vesuvius, there are few challenges that the Mercedes-Benz Unimog
would not be capable of taking on.
The extreme off-road model series enjoys particular popularity worldwide as an expedition vehicle. Axle articulation of up to 30°, portal axles with ground clearance of up to 460 mm and gradeability of 45° are hallmarks of the Unimog U 4023 and U 5023. Further features include a maximum fording depth of 1.20 m and a lateral inclination angle of up to 38°. Driving in extreme situations with the all-wheel drive system engaged is supported by the selectable differential locks and the tire pressure control system.
The 5.1 l OM 934 LA Euro VI engine producing 230 hp and 664 lbf ft of torque, ensures reliability on the move. A transmission with 8 forward and 6 reverse gears is available, as well as an off-road gear group for off-road applications in the 2.5 - 35 km/h speed range.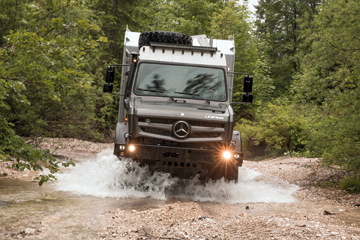 Available alongside this extreme off-road Unimog is the U 216 to U 530 implement carrier model series frequently seen in municipal applications. It is also equipped with cutting-edge Euro VI engines with outputs of up to 299 hp.
When it comes to maintenance, diagnostics or repair, the Unimog also has all bases covered. Expert authorized Unimog dealers look after the vehicle at more than 650 service outlets in over 130 countries.
Source: Daimler