SAE International Updates Trailer Towing Standards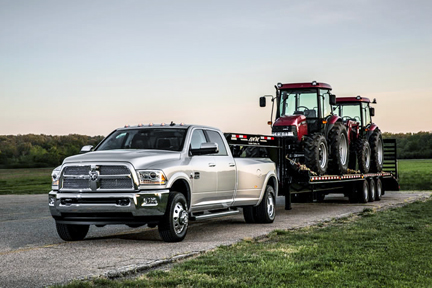 SAE International has updated its trailer towing standards, a critical move for the automotive industry as light trucks, minivans, sport utility and crossover vehicles become increasingly prevalent on highways around the world.
A vehicle's trailer weight rating can be a major selling point for consumers. SAE International's trailer towing standards determine the trailer weight rating of all tow-vehicles and maintain fair competition among manufacturers.
SAE standard J2807 – "Performance Requirements for Determining Tow-Vehicle Gross Combination Weight Rating and Trailer Weight Rating" – defines performance requirements for measuring a vehicle's gross combination weight rating (GCWR) and trailer weight rating (TWR). These guidelines require vehicles to be tested under consistent conditions and parameters, giving consumers accurate information when comparing the trailer towing capacities of similar models.
The standard can be applied to passenger cars, multi-purpose passenger vehicles and trucks with a GVWR of up to 13,000 lbs. Standard J2807 was developed by SAE International's Tow Vehicle Trailer Rating Committee, which includes representatives from leading original equipment manufacturers and suppliers.
"We have a great committee with representatives from all over the auto and trailer industries who have put a lot of time and effort into developing standards for trailer weight ratings. I think trailering customers will really benefit from this effort," Robert J. Krouse, GMNA trailering engineer, BFO – Trailering, and SAE Tow Vehicle Trailer Rating Committee chairman, said.
The updated standard revises the standard trailer weight range descriptions and clarifies test setup, ballast procedures and test requirements in several areas.
SAE International is a global association of more than 133,000 engineers and related technical experts in the automotive, aerospace and commercial-vehicle industries.
Source: SAE International