ABB Wins $30 Million Order for HVDC Power Link Upgrade in Africa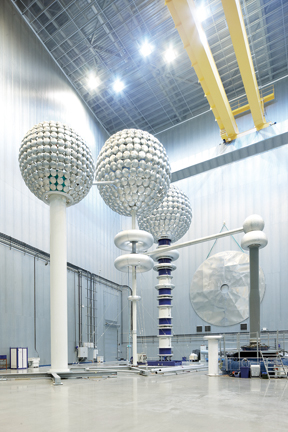 ABB has won an order worth more than US$30 million ($40 million) from Société nationale d'électricité (SNEL), the national electricity company of the Democratic Republic of the Congo (DRC) for a partial upgrade of the Inga-Kolwezi high-voltage direct current (HVDC) power transmission link. The contract is part of the FRIPT project financed by Glencore and managed by Congo Energy, a subsidiary of Forrest Group International. The link transmits power from the Inga hydropower station on the Congo River to the mining district of Katanga in the south-east of the country. It also exports the excess power to the Southern African Power Pool countries.
The 1,700 km link was built by ABB in 1982 and was, at the time, the world's longest transmission line. ABB upgraded the link in 2009, installing new thyristor valves, high-voltage apparatus and its MACH™control and protection system. ABB's advanced MACH system, supports the company's ABB Ability™-based digital offering and acts like the brain of the HVDC link – monitoring, controlling and protecting the sophisticated technology in the stations, managing thousands of operations to ensure the reliability of power supply.
ABB has now been entrusted to carry out a refurbishment that will boost transmission capacity, enhance grid reliability, extend life span and ensure the efficient transmission of hydro-electricity across the region. The retrofit will make it possible to increase transmission capacity from 520 MW to 1000 MW, securing power supplies to the mining region in Katanga and strengthening the power infrastructure in the DRC. ABB's project scope includes system studies, supply of key equipment such as high voltage apparatus and commissioning.
"We are pleased to continue our long association with the Inga-Kolwezi HVDC Link and contribute to the strengthening of the DRC's power infrastructure. This upgrade will boost supply of clean hydropower to industrial and domestic customers," said Claudio Facchin, president of ABB's Power Grids division. "This order reiterates our leading HVDC position, strategic focus on the service business and our growth drive in Africa. It also reinforces our position as a partner of choice for enabling a stronger, smarter and greener grid."
ABB pioneered HVDC technology more than 60 years ago and has been awarded more than 110 HVDC projects, representing a total installed capacity of more than 120,000 MW, accounting for around half the global installed base. ABB further developed HVDC in the 1990s by introducing a voltage sourced converter (VSC) solution named HVDC Light® and leads the way in this technology as well, having delivered 18 out of 24 VSC HVDC projects commissioned in the world.
Source: ABB