Mack Trucks to Have Fully Electric Refuse Vehicle
Operating in New York City in 2019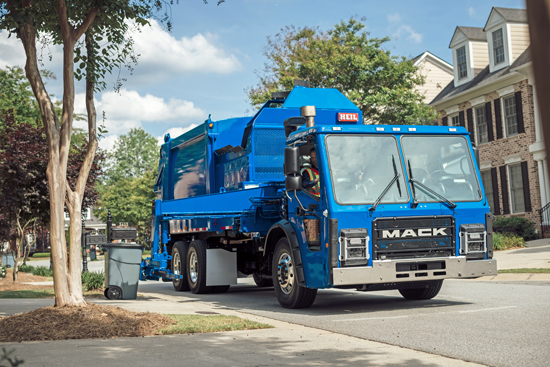 Mack Trucks plans to have a fully electric Mack® LR refuse model equipped with an integrated Mack electric drivetrain operating in North America in 2019. The New York City Department of Sanitation (DSNY), one of Mack's largest customers, will test the demonstration vehicle in its highly demanding operations.
Mack believes that at this stage of electromobility technology and infrastructure development, a fully electric vehicle will deliver the most value within a closed loop application, in which the truck returns home every night, such as refuse. Benefits of fully electric trucks include zero emissions, significantly reduced noise and environmental sustainability. The ability to operate quietly at night is particularly attractive to refuse customers in urban areas.
Mack made the announcement during WasteExpo, last April.
Source: Mack Trucks