Hilti Tool Fleet Management An Innovative Tool Management Solution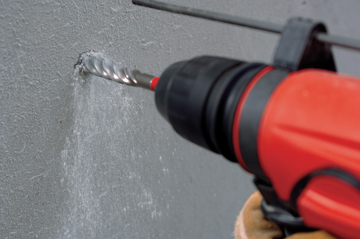 For companies with medium to large tool fleets, tool acquisition, maintenance and management can be costly and time consuming. With the Hilti Tool Fleet Management Program your business will benefit from a new tool fleet, less downtime, more reliability, greater protection and an improved monthly cash flow, without a large up-front capital investment.
Hilti's Tool Fleet Management Program, the first of its kind, covers every aspect of tool management. The full service program includes a comprehensive review of your current tool fleet, and recommendations based on your tool usage intensity and tool age. Hilti then provides tools that include the latest in safety and technology, to increase your tool reliability and productivity.
With Hilti Tool Fleet Management, there is no huge up-front cash outlay for fleet upgrades and your costs are limited to one payment and invoice per month, which helps reduce administrative costs. This allows you to spread your exact tool costs over several years - an opportunity to provide you with a better return on investment.
The all-inclusive program includes tool purchases, repairs and replacement (some limitations apply). If a tool should fail, it can be sent in for repairs immediately. This means no more estimates, purchase orders or internal delays saving you time and money. When a tool is sent in for repair, it will receive priority treatment to make sure it is repaired and returned to you as soon as possible. All annual service, including regular maintenance, calibration and shipping, is covered - meaning less administration for you.
At the request of our customer base, Hilti recently added another service - theft coverage - to Tool Fleet Management. Theft coverage offers a cost-effective solution in the event that a tool is stolen. For a small monthly fee, a company can cover its entire tool fleet and minimize its financial exposure. Several theft deterrent features including customized tool labels and the Hilti Theft Protection System, available on many of the larger tools, are built into Hilti Tool Fleet Management.
Source: Hilti North America